Gene Juarez Seattle Spa underscores its growth & industry leadership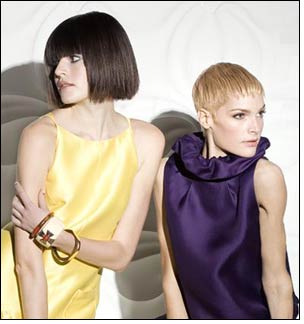 Gene Juarez Salons & Spas announced that its forthcoming full service salon and spa located in Seattle's University Village shopping center will open July 21. Construction commenced in February on the 8,500-square-foot space that will be the company's ninth salon and spa, situated in the north building next to Crate & Barrel and within close proximity to fashion retailer H&M.

The salon and spa at University Village is considered the company's third flagship location, joining the ranks alongside the salons and spas in Downtown Seattle (14,500 square feet) and Bellevue (24,000 square feet). The new Gene Juarez will officially reside at 2684 NE 49th Street, Seattle, WA, 98105. The salon and spa phone number is (206) 522-4700. Hours of operation will be Monday – Friday, 9 a.m. to 9 p.m., Saturday 8 a.m. to 9 p.m., and Sunday, 9 a.m. to 7 p.m.

Designed by Judith Testani of Testani Design Troupe and structurally executed by Riccardo Cattapan of CMD Architects, the new location features a contemporary, sophisticated design that conveys warmth and a subtle nod to the company's Pacific Northwest heritage. Deep red accent walls contrasted with finishes of light wood, a lobby fireplace, and a large backlit custom-designed, hand-cut onyx feature wall at the entry area creates a modern yet comfortable space to indulge, relax and rejuvenate.

The hair salon will be of typical scale found in other Gene Juarez Salons & Spas, offering 22 design stations at which guests will receive couture haircuts from some of the industry's most highly trained Artists, and 20 color stations where guests are treated to expertly-delivered color services, including all over color, highlighting, corrective color, and the advanced French highlighting technique of Balayage, which Gene Juarez was first in the region to employ.

Every hair appointment starts with a visit to the luxurious Kérastase Shampoo Spa – a unique area of the salon where 700 hand-crafted glass spheres descend from the ceiling to spectacular effect. At the Kérastase Shampoo Spa, hair is bathed in the finest blend of the highest quality ingredients, prescribed specifically for hair type and current condition. Gene Juarez has an exclusive partnership in western Washington with the luxury haircare brand.

The spa will distinctly showcase high quality spa rooms with luxuriously appointed guest waiting and changing spaces for women and men. A spa lounge with a fireplace sets the tone for relaxation, and serves as a gateway to the spa's five treatment rooms where guests can experience the all-natural ARCONA skin care line during a Gene Juarez Signature Revitalizing Facial. Guests looking for the ultimate indulgence will delight in the spa's balance of both traditional and specialty massages and body treatments such as the Gene Juarez Ayurvedic services, based on an ancient Indian art of well being.

The nail spa will offer the Gene Juarez signature pedicure suite experience with two private pedicure suites, and an open-view gallery of manicure-pedicure stations, including three dedicated pedicure stations and four manicure stations. Unlike other new Gene Juarez Salons and Spas to date, this spa will offer microdermabrasion skin services beginning on opening day. A retail boutique stocked with beauty essentials will showcase a new line of Gene Juarez brand body care products.