Traditional Korean costumes to spell its magic in Hanoi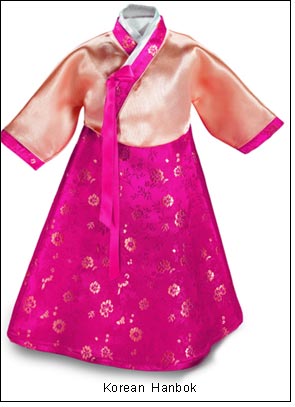 A grand and glamorous event is being organized in Hanoi tomorrow, to celebrate 16 anniversary of the Vietnam - Korean diplomatic relations. Nearly 52 stunning beauties who participated in Korean Beauty Contest this year, will take part in traditional Hanbok costume show.

The stage is bound to dazzle when Korean beauties will appear wearing Tangui, a royal garment and Jeokui, a ritual costume that were worn during Chosun Dynasty. The gorgeous girls will also dress up in the wedding garment called Hongwonsam and Gongryongpo, King's everyday clothing to bring back the majestic and regal era alive.

The gala event will not only showcase different customary outfits adorned by royal people in Korea, but 10 ravishing Korean beauties will also dress up in Vietnamese traditional Ao Dai. Along with the fashion show, there will be various other cultural programmes like flute performance and ballet dance.

Through this programme, the Korean Society in Vietnam and the Korean Chamber of Commerce in HCM City and Hanoi, will collect money for providing medical aid to Vietnamese children.