'class of' jewelry & apparel to come with urban attitude for school market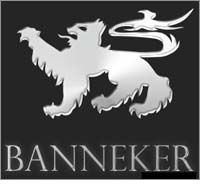 Last year, high school students around the nation had a fresh way to commemorate their student years, with the launch of a new line of "class of" jewelry and apparel.

The new hip-hop style of hoodies, shirts, watches and jewelry were put together by the CEO of Banneker Inc Derrick Holmes.

Holmes is a renowned watch and jewelry designer who designed a high end line of wood faced watches, named after America's first African American clockmaker, Benjamin Banneker.

Holmes has joined forces with the top business magnates of hip-hop culture for an unprecedented business venture.

Through Jostens Inc, the leading marketer of products celebrating the significant milestones of graduating seniors all over the country, the trend-setting team created a luxurious yet affordable product line that shouts self-esteem and pride in success.

"I created Esteem Enterprises (a wholly owned subsidiary of Banneker Inc, BANI) to do the marketing for the school market and develop relevant products that resonate with youth," Holmes said.

"My designs are about presenting a successful image. I like to honor the people I admire, whether it's in a watch's name or the image on its face.

Through Banneker Inc, Phat Farm, Baby Phat and Deréon, each took that concept and applied it to high school memorabilia, giving students products influenced by the people and styles they look up to."

The new line is inspired by hip-hop fashion, with a lot of flash and sparkle. While the materials are high quality, the prices are kept affordable through replacing diamonds with crystals and silver with stainless steel.

For the Banneker Jewelry Collection, Holmes designed Class of '08, '09 and '10, rings, watches, pendants, stud and hoop earrings made with genuine wood with burl grain, crystal bezels and glass lenses.

"Some of it is 'bling-bling.' A lot of the influences are from what you see on a lot of music videos, which is what teens are buying. It's what they see and admire.

It matches them," Holmes said, adding, "This style was clearly not in any catalog before us. We brought it mainstream.

Though it is labeled urban style, the product line is not so much geared toward a geographic location, but it is more for people with a similar mindset.

"It's not just in the 'hood or tenements. It's in the all-white countryside. It's even in 90210. It's everywhere. This year we intend to take the line worldwide."

Perhaps the most successful products in the urban style line are from Deréon, a subsidiary designing exclusively for the high school market under the House of Deréon with Beyoncé.

Last year, Deréon offered a Class of '08 hoodie with the parent company's fleur-de-lis logo, worn by Beyoncé in her No. 1 hit video "Irreplaceable," and a class ring in a fleur-de-lis pattern with 27 cubic zirconia, a square-cut custom birthstone, and custom engraving of initials, graduation year, and school name. The rings shattered sales records in their first month and a half on the market, Holmes said.