TGMA to host conference on fashion industry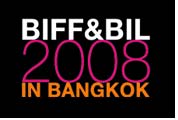 One important step for Thailand to become the fashion centre of ASEAN is to build up a cooperation network on an international level that will help boost the local fashion industry and human resources.

The Thai Garment Manufacturers Association (TGMA), as member of the Asia Fashion Federation (AFF), will host the AFF Conference 2008 in conjunction with BIFF&BIL 2008, with the support of the Department of Export Promotion.

The conference will take place on 27 August 208 at BITEC Bangna, the showcase of Thailand's fashion industry.

AFF was established on 22 November 2002 with the signing of an agreement between Japan, Korea and China in Beijing. The agreement confirmed a cooperative effort between member countries to utilize fashion resources from within Asia as a means of value-added when exporting to the world.

In 2007, Singapore joined up as the fourth member, followed by Thailand on 4 April 2008, represented by TGMA, as the fifth member.

Member countries can only be represented by one organization which has the potential and experience to conduct activities in the field of fashion promotion and development.

Other organizations in AFF are:
- AFF China – China Fashion Designers Association (CFDA)
- AFF Japan – Japan Fashion Association (JFA)
- AFF Korea – Korea Fashion Federation (KFA)
- AFF Singapore – Textile Fashion Federation Singapore (TAFF)
- AFF Thailand – Thai Garment Manufacturers Association (TGMA)

By becoming a member of AFF this year, Thailand therefore plays a major role as host of the AFF Bangkok Conference 2008.

TGMA, as representative at AFF Thailand, is confident that the conference will greatly benefit the Thai fashion industry.

Among the activities is a seminar on the topic "Today Asian Fashion Lifestyles", a fashion show by young designers from the five member countries, as well as a trade show for investors.

AFF YOUNG DESIGNERS
CHINA: MR. QI GANG
Profile: Staring his career as designer in 1994. Now his collection has been presented successively in China Fashion Week and on red carpet of French Canne Movie Festival.
Theme: Fragrance
Inspiration: All birds singing, flowers bring the fragrance. This collection is the combination of haute couture with birds and flowers

KOREA: MR. PARK BYUNG KYU
Profile: 6 years experience as chief designer of How and What Co, Ltd.
Collation Name: Ultra Modern
Theme: 1. cold as ice 2. re-move
Inspiration: Feminine with remarkable touches, the re-interpreted new version of new age music of the 80's gives us powerful impression and its motif appeals to the pursuit for modernity.

SINGAPORE: MR. BEN WU
Profile: an interior designer-turned-fashion-designer. His collections are characterized by his graphic, linear styles inspired by architectural and industrial elements, new engineered cutting techniques and the creative treatment of fabric. Employing structural sense and organic details into typical tailoring, Ben's collections feature a contrast of forms, and create a sense of futurism.