Fashion contest to encourage upcoming talent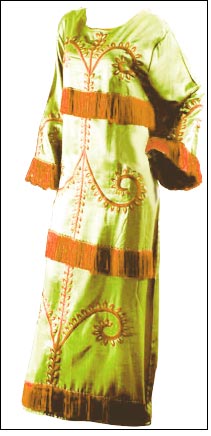 Oriental Red Carpet 2008, a fashion designing contest will be soon organized by Dubai Ladies Club, a part of Dubai Women Establishment. The contestants will present exclusive and stylish range of Abayas and Jalabeyas along with stunning pieces of jewellery for the fashion conscious people of Dubai.

This competition will be a part of month long activities to be organized for celebrating the Islamic calendar month called Ramadan. Five selected winners will get golden opportunity to display their innovative collections during a fashion show that will take place on September 18.

The Oriental Red Carpet competition is a great way of providing an excellent opening to extremely talented designers, who have a fine sense of fashion and are capable of fusing modernity into typical traditional attires.

Dubai Ladies Club has been playing an important role in the overall development of Emirati women. Round the year, series of programmes and exhibitions are organized in the club. The aim behind such events is to provide avenues that will boost the creative talent of the women living in UAE.