Fekkai Salon Color introduced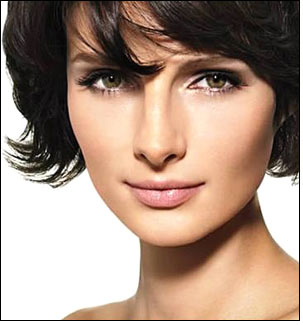 Frederic Fekkai, the leader in luxury hair care, is pleased to introduce Fekkai Salon Color, a revolutionary premium hair color collection that offers salon-quality results at home.

For the first time, Fekkai has entered the realm of at-home hair color offering a selection of beautiful, naturally hued shades. With 20 signature colors to choose from, finding a perfect shade has become easier than ever.

Fekkai Salon Color offers long lasting color with complete gray coverage for healthy, vibrant color at home that is never flat or inky.

With its exclusive pre- and post- conditioning treatments, this unique at-home hair color system improves the overall health of the hair, ensuring beautiful hair color and unparalleled hair health.

According to Fekkai clinical studies, testers experienced 40% more softness, silkiness and shine to the hair after using Fekkai Salon Color!

Incorporating a professional bowl and brush application method, Fekkai Salon Color offers users the key to achieving salon quality results by reaching every strand for consistently vibrant, flawless color.

With a rich formulation and an invigorating scent, Fekkai Salon Color ensures a luxurious at-home application that only Fekkai products can deliver.

"The best hair color looks like it was never colored at all," says Frederic Fekkai. "That's why I developed Fekkai Salon Color to ensure that all women have natural, vibrant color that is easy to apply and designed to flatter."

What is so revolutionary about Fekkai Salon Color?
- THE TECHNIQUE: A professional bowl and brush system provides thorough blending, and controlled, even color application and distribution for a salon-like result.
- THE SHADES: 20 vibrant, multi-dimensional, natural-looking shades developed exclusively by the color experts at Frederic Fekkai Salons.
- THE RESULTS: Leaves hair in better condition than it was prior to coloring with 40% more softness, silkiness and shine with complete gray coverage.

Why the bowl and brush?
- The color creme formula is so rich, it can only be mixed and applied using the bowl and brush the way it's done in Fekkai Salons.
- More thorough, even mixing of formula.
- Better color adhesion and coverage.
- More controlled, even, drip-free color application.

Product Features:
- First luxury at-home permanent color that offers salon-quality results.
- First professional bowl and brush system.
- Vibrant shades developed exclusively by Fekkai Salon colorists.
- Adds 40% more softness, silkiness and shine with complete gray coverage.
- Fine fragrance blend of citrus, pomelo, cherry blossom, and blonde wood.
- Dedicated toll-free consumer call line and email service.
- Informative Fekkai web site provides selection and color application tips.

Kit Contents:
Fekkai Salon Color Kit includes Pre-Treatment, Developer, Colorant Creme, Post-Conditioner 3 Minute Mask, Protective Gloves, Application Brush, Mixing Bowl, Step-by-step Instructions and Exclusive Tips from Frederic Fekkai.