IJS hosts the latest trends in jewelry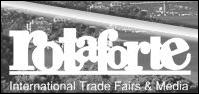 The grand opening of Istanbul Jewelry Show II (27th International Jewelry, Silver, Watch and Equipment Fair) organized by Rotaforte International Trade Fairs and Media will be held on August 28, 2008 at Istanbul Expo Center (CNR Expo).

IJS brings together the world's jewelry industry for the 27th time in Istanbul, the city where the two continents meet, and will stay open until August 31, 2008.

As one of the largest jewelry exhibitions held worldwide, Istanbul Jewelry Show II is expected to attract more than 15.000 local and international professional visitors and is hosting more than 500 participant companies.

Authenticated by Istanbul Mineral and Metals Exporters' Association (IMMIB), Turkish Association of Jewellers (TAJ) and The Global Association of the Exhibition Industry (UFI), IJS stands out as an international commercial platform where various concepts, products, designs and ideas come together.

This exhibition, where local and foreign producers, wholesalers, retailers, exporters, importers and designers can observe new trends and developments in the industry, has great importance for Turkey which aims at being the world's largest jewelry manufacturer and exporter.

IJS hosts the latest trends in jewelry. IJS offers its visitors and participants the chance to learn about the latest trends in the jewelry industry. The exhibition houses many fashionable pieces of jewelry as well as outstanding designs.

Workshops about the exotic world of precious stones, diamond seminars by the Harmony Jewelry Gemstones Academy and jewelry design seminars will be held during these 4 days. Rotaforte targets to move IJS to the top of the jewelry world.

Turkish gold jewelry manufacturers who have had several success stories over the past 10 years have enabled Turkey to be the second largest exporter and the third largest
manufacturer of the world after Italy and India.

Leaving behind even China, last year Turkey was the third country consuming the largest amount of gold following India and the USA with an increasing trade volume. The jewelry export of Turkey is more than 1 billion dollars.

IJS once again brings together the significant representatives of the industry from the European Union, Turchic Republics, Eastern Europe, Middle East, Russia, UAE, Northern Africa and Mediterranean countries.

ROTAFORTE Int'l Trade Fairs & Media Org. S.A.