Bloomingdale's creates Musical & Magical fall fashion catalogue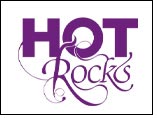 Bloomingdale's rocks this fall with a comprehensive campaign that brings fashion and music together and to life in stores and online.

The campaign, which began in August and lasts through the Holiday season, will be the longest running and most cohesive multi-media campaign in Bloomingdale's history.

More than 840 catalog pages, 800 newspaper and magazine impressions, 650 in-store events, signage, and email blasts, will reflect the fashion-music connection from Bloomingdale's unique point of view.

A partnership with The Sony Music Label Group anchors the campaign, giving unprecedented access to their recording artists with exposure in numerous catalogs and more than 70 live performances in Bloomingdale's stores nationwide.

With high energy, optimism and a fierce rock 'n' roll influence resonating throughout the ready-to-wear category this fall, Bloomingdale's is poised to beat at the center of the fashion world.

Rocker tees, trophy jackets, skinny pants, leather and siren dresses are just a handful of the music-inspired trends for women in stores from designers like Marc Jacobs, Donna Karan and Ralph Lauren.

For men, key looks include the three-piece suit, plaid shirts and vintage-wash denim, with designs from Ralph Lauren, Z Zegna, Lacoste and Vince, among others.

To complement these rock-inspired looks, Bloomingdale's features Sony artists throughout its fall catalogs, media and in-store signage-beginning with Y.E.S and continuing through Back-to-School, Best of Ready-to-Wear, HOT, and Best of Men's.

All of the photos were shot on location at some of the most prestigious music venues across the country using authentic props from Steinway Pianos and Gibson Guitars.

The Apollo Theater, Radio City Music Hall, Orpheus Chamber Orchestra, onstage and backstage at The Beatles 'LOVE' by Cirque du Soleil in Las Vegas, 30th Street Guitars and the McCarren Park and Pool are just a few of the legendary locations.

Each individual fall campaign is heavily influenced by music:
- August's Y.E.S. contemporary book picked up the music trend by creating unique musical playlists for four different fashion identities-Absolute Diva, Pop Princess, Indie Darling and Pretty Punk-coordinating favorite artists with must-have fashion.

Patti Smith, Sonic Youth and The Sounds are some of the artists recommended for punk girl, while the pop girl favors The Ting Tings, Lily Allen and Cyndi Lauper.

Sade, Kelly Rowland and Mariah Carey please the ear of the diva. And, among the suggestions for the indie-minded girl are Adele, Beach House and The Jealous Girlfriends.

- "ROCK THE SCHOOL HOUSE" is the theme of back-to-school, with a page showcasing signing sessions with teen sensations Naked Brothers Band in New York and Miranda Cosgrove of iCarly fame in South Coast Plaza.

Gibson also offers a series of guitar clinics in select Bloomingdale'sstores this fall. Kids 12 and under will have the opportunity to learn how to play like a pro from a Gibson local artist.

And, for those in New York City and San Francisco, a traveling exhibition of photographs featuring Gibson guitars - Gibson Through the Lens will make stops at Bloomingdale's stores in those cities.

- The fall "BEAT OF CHIC" ready-to-wear book features one music story after another. Alison Suto of A Fine Frenzy models the latest looks from Bloomingdale's signature department, Quotations.

Dresses are shown on a backdrop of Cindi Lauper's iconic song, "True Colors." Magalog contents are introduced for the first time with "Hot Picks" from Tristan Prettyman, Kelly Rowland and Nicole Atkins, offering insights into their own music and personal style while sharing their favorite Bloomies picks.

- Nine of Sony's hottest artists appear on the cover of "HOT ROCKS"-a collection of the season's must-have trends-photographed by world-renowned celebrity and fashion photographer Marc Abrahams. Boys Like Girls, Lenka, Joshua Bell, Teddy Geiger, Nicole Atkins, Michelle Williams, Wyclef Jean, Raphael Saadiq and Cindy Lauper are featured on a Bloomingdale's limited edition HOT shopping bag, beginning September 5.