Mane Magician boasts of decade of powerful cuts & colors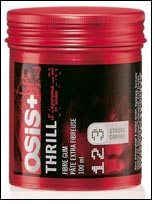 Schwarzkopf Professional, the pioneer in the competitive hair dressing world, announced its "Mane Magician contest" in the city. Mr Najeeb Ur Rehman, National Technical Head – Schwarzkopf Professional judged the trendy, creative & edgy cutting styles demonstrated by the hair stylists of Bangalore.

Also, present at the event was Ms Lata Mohan, CEO – Kanya, Bounce & Orzya who commented on the final looks by saying "the Mane Magician contest is the most promising contest I have come across, and what distinguishes this beyond all other competitions is its capacity to inspire with its outstanding level of competitive work and its leading selection of hair styles. It also has the unique capability to really put to test the niche quality of the hairdressers live!"

Competing in the Mane Magician Contest has been a career enhancing experience for all the budding hair stylists giving them a platform to unveil their creative talent through strong hair cuts and subtle coloring techniques working together to create an impressive total look. The cuts were simple, confident and delivered in a style which was quirky enough to be different while still retaining a distinct commercial appeal to it.

Najeeb Ur Rehman has carved a niche for himself in the hair industry and is undoubtedly one of the most loved dressers, an absolute pro in the hair realm, specializes in creative and corrective hair coloring, cutting & texturizing. He observed that "Hair fashion has leap frogged into a whole different dimension today. At Schwarzkopf Professional through the Mane Magician Contest we bring to limelight - hair brilliance, the extravagance and chic of the fashion industry to deliver desirable, wearable & gorgeous hairstyles."

The stylists unleashed some of their best kept styling secrets as they used OSiS to create some uber chic trends.

Out of the plethora of hair styles, the 2 distinct themes were:

• Young & Trendy – The femme fatale this season can best be seen thorough a quirky, mix-and-match of deconstructed styling, youthful and edgy with layered detailing. Brunettes dominate this trend which is a blend of functional discipline, chaotic textures and shapes with short solid outlines and flexible fringes. This cut revels in a very sensational look that embraces playful individuality with shots of contrasting shades of warm and cool tones that combine well and accentuates the skin tone.

• Classic – takes its inspiration from the stylish women of the 60's with lots of volume and curls hitting just the right note of cinematic glamour. Curls are piled and tumbling, straight hair is either full and natural or sculpted for perfect evening soirees which exude the apt sultry trend of the classics. Colors are deep darks or golden, soft highlights or warm lowlights add interest. Intense tones deliver glorious gloss to every strand. Strong partings, neat and soft edges with high shine and movement are the perfect components describing the classic styles.