Bottega Veneta store opens in New Delhi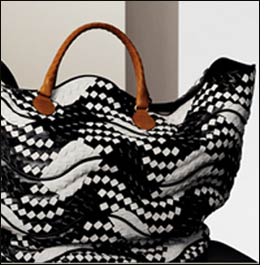 Bottega Veneta manufacturer of luxury leather goods, most famous for its Intrecciato line of woven leather, after the sheer success of its first store in Mumbai, has announced the opening of a boutique in New Delhi.

The new store spanning 1,560 square feet is located in the sumptuous Emporio Mall in Vasant Kunj in South Delhi.

The shop offers a broad range of Bottega Veneta products, including small leather goods, handbags, luggage, and shoes.

Bottega is best known for its hand-woven leather goods - bags, belts, and shoes, all handcrafted in Italy.