Landmark Costume Collection partnership announced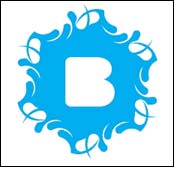 The Brooklyn Museum announced a landmark collection-sharing partnership with The Metropolitan Museum of Art. Effective January 2009, the Brooklyn Museum's renowned costume collection of 23,500 objects, amassed during more than a century of collecting, will be transferred to The Costume Institute of The Metropolitan Museum of Art, where it will be known as The Brooklyn Museum Costume Collection at The Metropolitan Museum of Art.

Works from the collection will be fully integrated into The Costume Institute's program of exhibitions, publications, and education initiatives.

Brooklyn's collection constitutes perhaps the world's foremost holdings of American fashion from the late 19th to the mid-20th century. Director Arnold Lehman stated: "This landmark collaboration will create a model for similar museum partnerships both nationally and internationally. We are deeply grateful to the Andrew W. Mellon Foundation for providing funding that made it possible for us to develop careful long-term plans for optimal stewardship of these extraordinary holdings."

Supported by an Andrew W. Mellon Foundation grant of $3,925,000, the Brooklyn Museum has just completed an intensive 3-year assessment and photographic documentation of the entire costume collection. Not only will the collection be physically joined with that of the Metropolitan Museum, but portions of the collection will also be made internationally available digitally through ARTstor, an online initiative (created by the Mellon Foundation) that provides access to art images and related data for scholarly and not-for-profit educational use.

Brooklyn's costume collection includes a definitive collection of Charles James material, as well as signature objects by America's most famous designers. Extraordinary sub-collections of Belle Époque material and designs by international fashion icons such as Elsa Schiaparelli, exceptional wardrobes formed by major collectors such as Millicent Rogers, and extensive collections of hats and shoes add to the significance of Brooklyn's rich collection. When the Brooklyn collection is housed and displayed, and interpreted together with the Metropolitan Museum's Costume Institute collection of more than 31,000 costumes and accessories, particularly strong in European holdings and avant-garde contemporary fashion, the combined resources will form the single largest and most comprehensive costume collection in the world. (The Brooklyn Museum will retain all of its renowned non-Western costumes, as well as all non-fashion textiles.)

"For over a decade— and as a guiding principle—the Brooklyn Museum's Trustees and senior management have set the highest priority on insuring the appropriate environment, exemplary stewardship, and broad access to this invaluable and fragile resource. After carefully considering various alternatives, we concluded that we could best accomplish our goals by sharing the collection with an institution whose experience with a similarly rich collection is already exceptional, and where the combination of these two outstanding collections would contribute to a deeper understanding of Western culture," commented Dr. Lehman.