SKECHERS reduces its headcount by three percent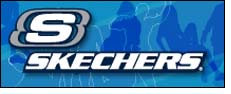 SKECHERS USA Inc announced that its fourth quarter 2008 results are expected to be significantly below the range of its previous outlook. For the fourth quarter of 2008, the Company now expects net sales to be in the range of $290 million to $300 million and a net loss per diluted share of [$0.45 to $0.50].

The shortfall in earnings versus its previous outlook is primarily due to a decrease in gross margin of approximately 1,000 basis points from the same period last year. The decrease in gross margin is a result of the extremely weak retail climate, which caused the Company to manage its inventory levels down at reduced prices and, as a result, the Company expects to increase its reserves for inventory and accounts receivable by over $15 million.

The Company's sales and margins were adversely impacted in the fourth quarter due to U.S. retailers' comps being down significantly and a number of both retail bankruptcies and going out of business sales. The Company believes it will continue to be negatively impacted by these factors in 2009. The Company further expects that buying plans for many of the Company's key retail partners may be down approximately 7 to 20 percent across all categories of merchandise, including footwear, in the first half of 2009 versus the prior year. While many of these same accounts are also planning to close some stores, potentially creating further reductions in their buying patterns, the company believes it remains one of the key footwear brands with its retail partners.

Robert Greenberg, SKECHERS' chief executive officer, commented: "In spite of the recent downturn of economic events affecting our performance, we remain confident in our long-term strategic plan, and in the global strength and increasing awareness of our many brands. Our recent pre-lines with our key retail partners confirm the belief that our products remain affordable, fashionable and relevant.

SKECHERS continues to provide great value in the current marketplace. In our nearly 17 years in business, we have continually grown, diversified and emerged stronger, and we believe this cycle will be no different. While the macro-economic environment remains weak, we are a company with compelling products and merchandising, talented people, and dedicated partners, and look forward to continuing to deliver on target product."

David Weinberg, SKECHERS' chief operating officer, stated: "The global economic environment has resulted in a far more substantial impact to consumer demand than we had previously anticipated. Despite the economic challenges, we remain confident that SKECHERS is well-positioned for sustainable long-term profitability based on the breadth and depth of our global footwear business. Furthermore, our balance sheet and liquidity remain very strong."

The Company's international business continues to perform well. Bookings across South America, Europe, and key areas in Asia are equivalent to the prior year. The Company is beginning to see a benefit from its new subsidiary in Brazil and its recent joint ventures in China and Hong Kong. However, the Company does expect to see some margin compression in its international business due to worsening economic conditions in many of these regions.