Leading clothing & footwear brands to bring new collections at STYL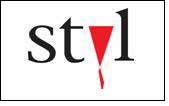 As well as static displays at STYL (17–19 February 2009)there will be also fashion shows presenting the collections by exhibiting companies. On the catwalk it is easier for the purchasers and retailers to imagine the possibilities of wearing and combining individual clothing items. We are bringing a brief summary of Czech and international brands and a description of their collections that will be shown.

1.JABLONEX
Jablonex ranks among the internationally best known and best quality costume jewellery manufacturers. Leading Czech designers create hundreds of new models every year and offer their collections at two top events of the season. STYL in Brno is always a preview and taste of new pieces for the customers. With this spring the feminine styles returns to the fashion characterised by the flower romance with a nuance and ethno and tribal motives. This was the inspiration for collections: Morning, Lagoon, Red sky and Siesta. For the ball season there the Glamour collection. Collection Amorike by Rony Plesl is designed for self-confident women.

2.MILLEFIORI
The MILLEFIORI brand was established in 2000 specialising in the processing of glass and decoration manufacture of Murano glass. The name MILLEFIORI in Italian means "a thousand flowers" and such is also the costume jewellery design easily recognised by the customer. In Hall A2 at STYL visitors can see and buy Murano glass pearls in the "sugar frost" design, round pearls enclosing carefully coiled glass wires, rococo pearls with golden glitter, pearls with artfully created glass flowers, blown pearls, pearls plated in precious metals and much more.

3.OILILY
The OILILY brand was established in 1960s in reaction to the demand for creative clothing and accessories for all who like good quality and modern, uncommon and interesting fashion. OILILY offers a large collection of women's and children's clothes, bags and cosmetics. For STYL it is preparing a preview of the collection Summer of Love (spring – summer 2009) and new products for the upcoming season Shimmering Winter Waltz (autumn – winter 2009).

4.OP PROSTEJOV PROFASHION
OP PROSTEJOV will introduce its ladies' fashion brand La Boutique de Claudette which offers a broad range of styles from classic trouser and skirt suites to shirts, dresses and accessories. Another ladies' wear collection for the spring and summer 2009 will be fresh and playful. It will be reflected in pleasant colours, interesting styles and motives. The spring fashion puts an emphasis on trouser suites in pastel colours contrasting with suits in dark patterned colours. The collection is made of cotton, linen and silk.

The men's collection by OP PROSTEJOV in the Bernhardt luxury line for the spring and summer 2009 season offers a combination of classic cuts and materials with a modern variation to classic suits. The collection offers suits with trendy patterns – coloured stripes and checkered design. The used material is wool in compositions with silk or mohair, in trendy models the composition is underlined with pima cotton or bamboo. The models are "slimmed" to emphasise the silhouette in the waist and back parts, trousers are hip and slim. The length of sleeves has been slightly reduced in order to emphasise the shirt cuffs. The most up-to-date feature both in classic and in trendy lines are jackets with two buttons and the back part with two vents.