Poznan Fair offers quality products at affordable prices to buyers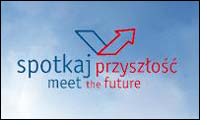 From 3rd March till 5th March in Poznan on the grounds of Poznan International Fair will be held the most important fashion fair in Poland:

Dedicated for professionals
Experts anticipate that the key to success in the upcoming season will be a focus on strengthening the loyalty of trade partners through high-quality product offers. In the current economic situation manufacturers and distributors are concentrating on strengthening the images of the brands they offer, building lasting trade relationships and diversifying into new markets and laying out new action plans.

However, traders are searching for collections that are characterized by a favourable quality to price ratio. The expectations of both sides can be satisfied through active participation in the BODY STYLE Exhibition of Lingerie and Beach Fashion, the only international contracting exhibition in Poland for the undergarment trade.

On offer in the March edition of Body Style will be day and night lingerie and underwear for women, men and children, homewear as well as socks and pantyhose for the fall-winter 2009/2010 season. There will also be offered beachwear collections. Traders will be able to negotiate contracts with over 40 European intimate fashion brands.

At exhibitor booths and during the professional trader shows on the catwalk in Pavilion 5, exclusive, sport, specialist, thermal-active, maternity and slimming underwear as well as advanced technology underwear for the XXI century – with intelligent regulation of long-lasting comfort, protection against UV rays, with an anti-bacterial finish, seamless and non-compression underwear that is like a second skin, and underwear enriched with cosmetics that nurture the skin. Exhibitors believe the hit for the coming season will be underwear with mercerized cotton or a mixture of wool and silk.

The March contracting exhibition Body Style, Next Season and Special Days will take place in Pavilion 5. To help traders find their way around the exhibition, each fashion segment will be color coded. The lingerie and beach fashion segment will be orange. Traders will also get a specially prepared plan of exposition and a color card for the fall-winter 2009/2010 season.

Meeting with a Visual Merchandising guru
Can a store be an oasis of wellness? How can you arrange effective and functional retail interiors, which by their very ambience will positively affect customers' emotions and ultimately lead to boosting sales? Answers to these and many other questions related to arranging retail interiors will be provided by Wolfgang Gruschwitz, one of the best practicing Visual Merchandisers in Europe, who has worked for such brands as Massimo Dutti, Zara, Adidas, Högl Shoe, Burberry Bershka, Olsen, Coca Cola and Red Bull.

Wolfgang Gruschwitz specializes in the arranging and architecture of modern retail interiors and consulting related to brand visual communications. Visual Merchandising is the key element of marketing strategies implemented by many modern companies. It helps customers make a purchase decision. It is therefore worth taking advantage of the experience of guest specialists in Poznan, invited by both the Poznan International Fair and trade magazine publisher Promedia.