Excitement begins at Pantaloons Femina Miss India 2009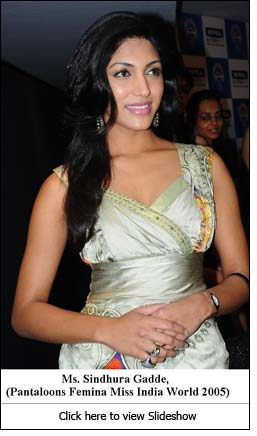 The Auditions are over… and so is the Final Call for Entries! From a large number of entries received through these rounds, the Pantaloons Femina Miss India 2009 Expert Panel showcased India's gorgeous beauties who, after all the hard work and patience made it to the Regional Selection Round.

The Expert Panel consisting of Mr. Marc Robinson (Fashion Director and Contestant Director for Pantaloons Femina Miss India 2009), Ms. Sindhura Gadde, (Pantaloons Femina Miss India World 2005), Ms. Tanya Chaitanya (Editor, Femina) & Mr. Sameer Soni (National Director, Femina Miss India) were assigned the complex task of rating the best from the stunning line up. The girls displayed great confidence and talent which left the judges impressed.

Mr. Marc Robinson, Fashion Director & Contestant Director and undoubtedly, one of India's foremost and most sought after fashion symbols said, "I am extremely enthusiastic to be associated with Pantaloons Femina Miss India 2009 and I will do full justice to the cause.

We will focus on girls who showcase an innate talent to create a niche for themselves, not just by their beauty, but also by their intelligence. A Femina Miss India is a modern, confident, talented and independent Indian woman who can make India proud on the global platform.

We have received a fabulous response from across India and selecting a handful of girls from the numerous applications we have received has been quite a task. Given the recent success of Slumdog Millionaire, India is on a global high and the contemporary Indian woman today is a personification of such globalization and she is here to stay for good."

An elated Sindhura Gadde said, "I am very pleased that Femina Miss India has given me this fabulous opportunity of using our experience and expertise to screen and select the right candidate. This event has given us a fair understanding of their mindsets and personality. I wish each of the girls all the very best."

These selected contestants will be further shortlisted to compete with each other on the finale stage at the Pantaloons Femina Miss India 2009 Grand Finale on April 5, 2009 in Mumbai. They will undergo a month-long Training Programme at Hotel Sahara Star beginning March 5, 2009, where experts such as Marc Robinson – Fashion Director & Contestant Director, Sabira Merchant – Diction Expert, Dr. Rekha Sheth – Nivea Visage Skin Care Expert, Latif. M, Mahesh Ambekar, Mohammed Ali, Bipin Salvi, Poonam and Dr. Ameya Agrekar – Fitness & Training Experts from Talwalkars, Neesha Bukht and Avantika Shah – Diet & Nutrition Experts from Talwalkars, Dr. Dilip Deshpande - Dental & Smile Expert, Dr. Abhijit Desai - Make over and Wellness Expert, Dr. Apoorva & Sonal Shah – Hair Care Experts, Prasad Bidapa – Contestant Advisor, Zakia Shakir – Fashion Photographer and Najeeb Ur Rehman – Chief Colour and Styling Consultant from Schwarzkopf Professional will thoughtfully guide them in various facets which are important for every aspiring 'Miss India' to possess.