'MAI MUMBAI': Fashion show with a difference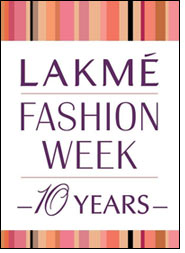 Integrating India with Global fashion, two celebrated Fashion and Design icons have come together with Lakme & IMG at Lakme Fashion Week (LFW) Fall - Winter '09 to bring alive a show for the first time in the history of Indian fashion weeks. Christened as 'Mai Mumbai,' this unique fashion show will be to benefit the victims of 26/11 blasts in Mumbai and to demonstrate that the city of Mumbai is "open for business."

'Mai Mumbai,' ("I am Mumbai") will bring together international and Indian fashion designers to showcase their creations on one runway adorned with India's best models, bollywood stars, athletes and prominent social and business leaders who together will wear bedazzled gowns and T-shirts and show their love for Mumbai & India. All the donated garments will be auctioned with proceeds donated to the victims of 26/11.

Vikram Chatwal, US based hotelier, will present the 'Mai Mumbai' show on the eve of opening his first-ever Dream Hotel in Cochin, India.

International supermodel Naomi Campbell created 'Fashion for Relief' to galvanize the creativity and generosity of the fashion community in times and places of need. Campbell is also organizing the show with the cooperation of Lakme Fashion Week and will be the show stopper for the 'by invitation only' 'Mai Mumbai' show on the 28th of March 2009.

Vikram Chatwal Hotels directly contributes through Citizens for Justice and Peace (CJP), an organization founded by a group of Mumbai citizens like Teesta Setalvad, Alyque Padamsee, Javed Akhtar, Rahul Bose and more who among other initiatives have been working to provide relief and rehabilitation to victims of mass crimes including terrorism.

Naomi Campbell's 'Fashion for Relief,' charity fashion show and auction, was created in 2005. During NY's Mercedes-Benz Fashion Week a benefit fashion show raised funds for New Orleans' Hurricane Katrina, and as part of London Fashion Week in 2008 in aid of the White Ribbon Alliance for saving lives of pregnant women and newborn babies around the world. And now will contribute to the victims of 26/11, in Mumbai.

Talking about this initiative, Anil Chopra, Advisor - Lakmé, says, "Lakme Fashion Week innovates through new avenues not only to give the fashion fraternity a platform to grow but also to position India into the global map. 'Mai Mumbai' which actively involves the two International personalities, Vikram Chatwal and Naomi Campbell, is a response to Mumbai and New York's similar tragic incidents. With this initiative we look forward to take the fashion fraternity to make a statement against the global terror the world is facing today."

Commenting on this unique initiative - 'Mai Mumbai,' Ravi Krishnan, soon to take over as Managing Director – IMG India said, "We would like to thank Vikram Chatwal for making the effort to make a difference. What we want to express through 'Mai Mumbai' and Lakme Fashion Week is global solidarity against terror that fashion is a universal language and that Mumbai is Open for Business.