Jewelry executives join forces to create TLVG Inc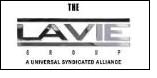 The LA VIE Group, TLVG Inc, a California Corporation, announced that it has appointed Officers and Directors to execute a strategic business plan focused on leveraging specific industry strengths and consolidating jewelry and diamond supply chains.

"The LA VIE Group concept was developed jointly by Super Bell Jewelry and United Brands LLC. Together we have assembled a dedicated and experienced executive team. Our goal is to become the leading force in the global jewelry industry!" said Lo Huang, Chairman and Chief Executive Officer of TLVG, Inc.

The company's products will be offered through the existing Super Bell international network that currently services 4000 independent retail stores in North America, South America and The Caribbean. The company distributes to over 80 countries from its Hong Kong operations.

"We have a scalable manufacturing network in place. We've added marketing concepts, designers and consumer brands, to create The LA VIE Group… A Universal Syndicated Alliance," said Tessie Lucas, President of TLVG, Inc. "This provides a great platform for manufacturers, designers and brands to introduce product through our fulfillment channels, marketed directly to retailers."

"Our sales and customer service teams are eager to help jewelers generate revenue. LA VIE's internet platform is geared to support with E-Commerce inventories and drop-ship capabilities. Our expert sourcing and house brands provide strong profitability for independent jewelers," said Jackie Kha, Director of Sales at TLVG, Inc.

"We see that the diamond and jewelry industries are consolidating quickly. Companies will ultimately have to choose either to move forward aggressively or drop out. The LA VIE Group has positioned itself for growth, both now and in the future when the markets turn around," said Lyle M. Rose, Managing Director of TLVG, Inc.

The LA VIE jewelry house brands are based on Shakespeare's "Seven Stages of Life" that weaves jewelry into life's journeys. Each stage is designed with marketing materials and elements to help the retailers explain the story and present the products for purchase.

The LA VIE Group features products by designers and brands including Alan Friedman, Barbie Rocksby Layna and Alan Friedman, B Smith Jewelry, LAMONT Jewelry, Spartan Jewelry for Men, DEMETER, Seventeen Jewelry Collection, Badgley Mischka , Ed Hardy Jewelry, The Royalty Collection Silver, Llazy Bonez Avant-Garde, LA VIE by Astrik and LA VIE Eighternity by Daniel C, to name a few.

"It is an opportune time to combine strengths to gain market share. We have appointed Directors that will help us strengthen our capital structure and arrange for investment capital for possible mergers and acquisitions, both private and public," added CEO Mr. Huang.

The LA VIE Group is represented by Jewelry Brands, a Beverly Hills based management consulting firm specializing in PR, marketing, and consulting. The LA VIE Group supports the Jewelers for Children Charity.