Otto Group is entering the Turkish market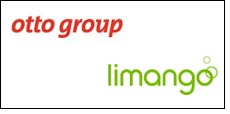 At the end of April, online shopping club Limango at www.limango.com.tr, which was taken over by the Otto Group in January 2009, is expanding into Turkey.

www.limango.de is the first online shopping platform specifically set up for parents-to-be and young families with children up to ten years. The online shopping club offers a closed membership select top brand products in the areas of children's clothing, children's furniture, pushchairs and toys. These items are offered at particularly favourable prices for a limited period of time.

Since its foundation in December 2007, Limango has become Germany's leading online shopping club for young families within only fifteen months. Brand manufacturers thus benefit from short notice and flexible sales of their surplus stock directly to their target group in a closed user group. In January 2009, Otto Group expanded its strategic e-commerce portfolio through the acquisition of Limango. "We are pleased to be able to announce the international expansion of Limango within such a short period of time", Dr Thomas Schnieders, Vice President New Media at OTTO, reports.

Private shopping platform Limango, which has become popular in Germany for the "young families" sector in particular, positions itself in Turkey with a wide range in the area of "fashion" from the outset. A number of top brand partners have been won over for the launch of the platform, including Adidas, Columbia, Escada, Ferré, Madarina Duck and Trussardi. In Turkey, Limango starts off with a team of eight, all of them with many years of experience in regional e-commerce. The Turkish managing director will be Gülfem Toygar, chairwoman of the Turkish E-Commerce Association. "We are very happy to have won Gülfem Toygar for the set-up of our business, who is such an expert in Turkish e-commerce ", says Martin Oppenrieder, Managing Director of Limango Germany.

Turkey has a rapidly expanding online market. A very young population structure – 57 percent are between the ages of 15 and 34 – combined with a good infrastructure in urban areas as well as high internet use and brand affinity are excellent preconditions for the establishment of the private shopping platform. "Limango offers Turkish manufacturers in the entire fashion segment access to a customer base with purchasing power. By entering Turkey, we are able to transfer our recipe for success to a young and attractive market", says Sven van den Bergh, Managing Director of Limango Germany.

The activities of Limango ideally complement the e-commerce portfolio of the Otto Group. Otto consistently pushes ahead with its online business. With smatch.com, the company founded its own very successful shopping community for fashion, living and lifestyle as early as 2007. In October 2008 the Otto Group announced the foundation of the investment company eVenture Capital Partners.

Otto Group founded in 1949, the Otto Group is now a worldwide-operating trade and services group with 52,668 (February 2008) employees. The group has 123 companies of primary significance and operates in 19 countries in Europe, North America and Asia. It is organised into three business segments: Multichannel Retail, Financial Services and Services. According to preliminary calculations, the Otto Group generated a turnover of 10,107 million euros in financial year 2008/2009 (28 February). The Otto Group is the world's number two in B2C online trade, second only to Amazon. Over-the-counter retail trade constitutes the third pillar of the successful multichannel distribution concept at Otto.