Fashion buyers expect distinctive design at excellent price point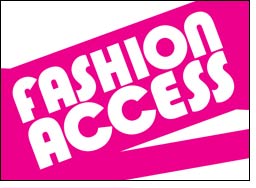 The worst of the recession may possibly be behind us, but consumers are still seemingly spending conservatively. What do recession-minded consumers want? Good prices are a must, newness is essential, and don't expect they will trade down on style or quality.

Fashion buyers should be on the lookout for new and exciting products that factor in both price and value. The problem is that few products match these criteria in today's marketplace.

"It's a niche that I aim to fill," said Perrine Ardouin, senior event manager of Fashion Access, a boutique trade fair in Hong Kong specialising in fashion footwear, handbags, travelware and lifestyle accessories.

Ardouin, whose job is to connect fashion buyers with a global network of suppliers, is currently gearing up for Fashion Access October 2009 to meet the sourcing needs of mid-market retailers on the hunt for such products that will "hit a shopper's sweet spot".

Offering unique and distinctive fashion merchandise across a broad product range has always been the strength of Fashion Access. The fair is specialised for boutique owners, department store buyers, and brands looking for private label partners and quality suppliers from around the world.

"There is an assumption that consumers today are opting for classic styles, but what they really want is that element of newness – a product or design that stands out. Their decision to buy is all about the Wow Factor," Ardouin said.

Fashion classics work for strong branded luxury goods, because consumers view them as "big ticket items"; a long-term investment. For mid-ranged fashion, however, consumers are looking for good-for-value merchandise.

Ardouin pointed out it is not about winning the price war. She adds: "Today's discerning shopper will not cut back on style and quality. A buyer's sourcing strategy should consider this price-value equation".

Case in point – a key highlight at Fashion Access October is branded contemporary footwear from Brazil, which has grown from strength to strength in important fashion circles. Returning exhibitor Via Uno, for example, adopts a brand strategy in line with Fashion Access' mission to offer on-the-pulse trends and distinctive design at an excellent price point.

Many exhibitors at Fashion Access are also adapting to the new retail environment by offering smaller order quantities. "In view of the current economic situation we have decided to allow trial orders of 50 pieces minimum for a mix of products of our Franc Bourgeois brand," said brand founder Oliver Grammont. "This gives retail buyers greater flexibility in the sourcing process".

In line with Fashion Access' Let's Go Eco theme this year, the environmentally-friendly Franc Bourgeois handbags are expected to be a hit at the October fair, with its 'vintage-look' design appealing to the European, Japanese and Korean markets. "Our products are only made of naturally tanned leather and natural components," Grammont explained.