Tim Gunn to host Addressing Psoriasis Fashion Show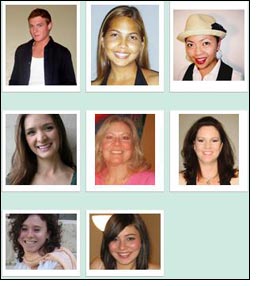 Amgen and Wyeth announced the eight winners of the Addressing Psoriasis contest, which recognizes people with moderate to severe plaque psoriasis who have tried not to allow the condition to inhibit their personal style. The winners will help raise public awareness of the condition by walking the runway in the Addressing Psoriasis Fashion Show hosted by television host and fashion consultant, Tim Gunn ("Project Runway," and "Tim Gunn's Guide to Style"), on Sept. 2, 2009.

The Addressing Psoriasis contest is the cornerstone of an awareness campaign designed to help people with plaque psoriasis get more information about managing their disease and feel more confident in their everyday style. Since March, hundreds of people with moderate to severe plaque psoriasis have submitted video testimonials or personal essays explaining their stories of overcoming the challenges of living with the condition and how it has impacted their personal style and the clothing they wear.

As indicated in the Official Rules, judging was based on three levels of review and a panel of judges - including representatives from the American Academy of Dermatology (AAD), National Psoriasis Foundation (NPF), Psoriasis Cure Now (PCN), Amgen and Wyeth - selected the eight winners based on the inspirational nature of their stories.

The contest winners include:
• Matthew Ehnle of Encampment, Wyo.
• Isabel Esteviz of Lynwood, Ill.
• Trisha Lagaso Goldberg of Aiea, Hawaii
• Laura Hurd of Denver, Colo.
• Cynthia Lawrence of Hanover, Pa.
• Cynthia McGowen of League City, Texas
• Saskia Shuman of Harrisburg, Pa.
• Stephanie Waits of San Francisco, Calif.

As part of the contest, the general public - including those without psoriasis - are now encouraged to vote for the most inspirational story among the eight winners. The contest winner whose story is voted most inspirational will be announced by Gunn at the Addressing Psoriasis Fashion Show and subsequently recognized on the Addressing Psoriasis Web site. To learn more about the winners, vote on the most inspirational story, view the Official Rules, find useful resources about psoriasis and obtain style tips from Gunn, visit addresspsoriasis.com.

"Confidence and style go hand-in-hand, and these contest winners have clearly demonstrated that personal style can thrive even with a chronic disease like psoriasis," said Gunn. "I find all of these individuals inspiring, and I am curious to find out which story the voting public considers most inspirational - I think it will be very difficult for people to pick just one."

Psoriasis, which affects nearly 7 million Americans, is a chronic disease of the immune system that causes the skin cells to grow at an accelerated rate. Although there are several types of psoriasis, approximately 80 percent of patients suffer from plaque psoriasis, which causes painful and itchy red, scaly patches. People with psoriasis often experience feelings of self-consciousness and choose their clothing because of the appearance of their skin.