Laura Ashley returns to UAE after 2-year break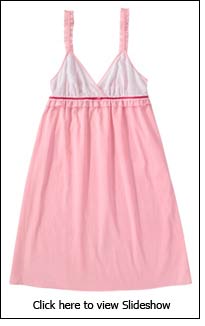 The popular UK-based fashion and lifestyle brand with a heritage of over 50 years of innovation in designs, patterns, fabrics and textures, Laura Ashley, is back to the UAE after a two-year break with a range of exquisite women's wear for Spring-Summer 2009.

Laura Ashley's reentry through a master franchise agreement with the Dubai-based regional business conglomerate, Al Aqili Group L.L.C is the first step in the quintessential British brand's expansion into the Middle East market.

Mr. Abhay Nadkarni, Executive Director, Marketing and Commercial, Al Aqili Retail said: "We have been pleasantly surprised to find our consumers so nostalgic about the Laura Ashley brand. Visitors to the shop have talked about how they have grown up with the brand in the UK, reminiscing that their mothers and grandmothers too were users of Laura Ashley."

"Over the years, Laura Ashley has created a niche for itself as a premium brand for the mature woman. The 2009 Spring-Summer collections is inspired by 10 eclectic themes brought together to form a spectacular collection that will appeal to the tastes of both the local as well as expat community."

"The partnership with Laura Ashley is the first step for us in the development of a significant regional retail business for the Aqili Group. Laura Ashley is renowned for their designs, patterns, patterns, fabrics and unique colour palettes which is supported by outstanding visual merchandising that shows off their range at the Point Of Sale," he said.

The first Laura Ashley Fashion store opened up at Mercato and a second store opened earlier this month at the Dubai Festival City. Laura Ashley's Home range will open in an exclusive store in Mercato in September and the fashion store has already started receiving enquiries for the Home range.

The Laura Ashley merchandise assortment, upscale ambience and high level of customer service will be similar to Laura Ashley in the UK, while being sensitive to local preferences and customs. The company is known for its reasonable prices as well as for the quality of its products which makes it a valued part of the heritage of Laura Ashley.

Mr. Steve Lee, Executive Director -- Operations, Al Aqili Retail, said: "Laura Ashley is renowned for distinctive design and creation of inspired women's wear. The Spring - Summer 2009 collection which spans chic daywear, luxurious fabrics and eye- catching prints characterises the very feminine and glamorous look."

The Spring-Summer 2009 Laura Ashley `themes,' range from "Blooming Fabulous", an overtly feminine and romantic blend of 30's garden party and afternoon tea on the lawn to "Modern Architecture", combining sophisticated, structured workwear pieces with embroidered knitwear and soft frill trims, to "Mille Fleur", distinct with brightly coloured floral patterns.

The Spring-Summer themes also span "Eastern Affair", inspired by an exotic eastern mix of Chinese and Japanese culture, "Riviera", the chic and elegant European cruise wear, "Hot Tropics", the fabulously floral "Couture Rose" selection, "Rainforest", an exotic blend of greens with fruit tones and "Henly", chic summer dresses in fresh and sporty colours.