Sustainability remains a central theme at OutDoor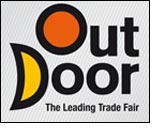 Sustainability and its necessity have become a hot topic within the outdoor industry. In fact, it has become more than a point of discussion; it has actually spurred on change. The extent, to which companies have embraced it, varies greatly, however. By contrast, everyone understands the need to produce rugged and long-lasting products. In the 16th edition of OutDoor (16 - 19 July 2009), sustainability remains a central trade fair theme.

Due to its special affinity for nature, the entire outdoor industry finds itself in the middle of the ecological discussion. With respect to operational priorities and the adoption of measures, the industry is proceeding along various paths. For some, the idea of sustainability is "fundamental and not simply cosmetic, an opportunity and not a burden," says Claes Broqvist, Haglöfs Director of Sales and Marketing Europe.

For others, it's (still) a low-ranking topic on the priority list: "When it comes to the selection of material, our highest priority as a competitive company is always the durability and functionality of our products", says Reiner Kopf, Sales Director Arc'teryx Germany, who is not alone in this opinion. Ken Meidell, Vice-President Cascade Designs, succinctly summarises the status quo of the industry as follows: "Like all manufacturers, we are still a long way away from real sustainability".

He goes on to say, "However, we have a good starting position simply because we have produced robust, rugged and long-lasting products for 40 years." "Longevity" is the buzzword on the subject of sustainability.

"High-quality products, which are used over a long time, are superior to short-lived products, which are subject to the whims of fashion", argues Klaus Schmitz of Berghaus Germany. The director of Fjällräven Germany, Alex Koska, sees it similarly: "Nothing is environmentally friendlier than a long product life span". Or as Peter Schöffel, owner of the brand that bears his name, says: "Our sustainability is essentially attributed to the fact that we manufacture high-quality and therefore long-lasting products that are worn on multiple days in contrast to fashion wear or lower-quality products."

The two-pronged strategy also requires the industry to rethink sustainability and make a great many changes. Meanwhile, a good dozen companies have already committed themselves to the "BlueSign Standard". Among them are companies such as Patagonia, The North Face, Vaude, Deuter, Mammut, Haglöfs, Helly Hansen and Ortlieb. It's also encouraging that many fibre and fabric manufacturers have also signed on to the BlueSign process. That makes it easier for the industry to adapt their production processes to the BlueSign standard and benefit as quickly as possible from sustainable, healthy and safely-produced laminates, layered materials, softshell materials, fleece as well as woven and knitted products. In this process alone, the approaches of the various outdoor companies differ enormously.