Athletes World rejuvenates brand targeting youth market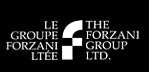 Athletes World (AW), the premier specialty retailer of footwear and apparel in athletic and street fashion (a corporate banner of The Forzani Group Ltd.), is excited to rejuvenate its brand presence and strike a cord with Canadian youth with a series of youth marketing initiatives for back-to-school.

Given the highly competitive category for street and lifestyle fashion sport, AW needed a differentiating message in order to reassert and confirm its position as being the speciality retailer for modern sport. The underpinning objective is to create cross platform marketing campaigns that truly resonate and motivate this illusive youth segment.

"AW wants to be the brand which leads and encourages what it means to 'Stand Out' with a unique personal style," comments Mark Hindman, Vice President Corporate Marketing of The Forzani Group Ltd. "From the style of the website to the sound of the music, each and every part of our campaigns are orchestrated for its specific and unique ability to resonate with our audience in a meaningful, targeted and strategic manner."

Targeting youths aged 15-25; AW is launching a redesigned website that fuses the sports lifestyle with music. AW is also creating in-store, movie theatre, and online buzz with back-to-school SMS and online contesting promotions.

The new website, www.athletesworld.ca, designed by Suitcase Interactive Inc., launches August 4th and encompasses bold graphical treatments to showcase a snapshot of AW's latest fashion trends for that month. Along with seeing upcoming events and promotional information, users can rate products as 'Hot, Not or Bought'.

The site features a unique and engaging application, the "Style Mixer", which utilizes rich media to create an interactive DJ mixer board. Visitors can blend their sense of style with their taste in music to create unique looks from AW's new product arrivals. The resulting collage mixes can be saved and shared with friends through email, Facebook, Myspace, Twitter, Digg, StumbleUpon and Delicious communities. Visitors can also get their music fix by registering with AW to receive three free Sony music downloads (while quantities last) or by plugging into AW's complimentary music library, offering winning and nominated DJ mixes and tracks from the recently AW sponsored 2009 Stylus DJ Awards.

AW representatives can also be seen at Wakestock, August 7-9, 2009 in Collingwood, Ontario socializing with the youth, promoting the new website and giving away custom designed AW temporary tattoos. Moving into the height of back-to-school, AW's strategy moves to mobile marketing with a text to win campaign, to be promoted throughout Cineplex Theater screens in major markets and in-store.

To keep enhancing the customer experience and building its online community, AW presents "The Wicked-Awesome Rock Out Contest," from August 17 to September 27, 2009. Customers have a chance to win a trip for two to see either Franz Ferdinand or P!nk, live in concert in London, England. With a heavy geo-targeted digital media buy, in-store promotion and SPC Card partnership support, the contest is sure to hit AW's loyal fans and bring in new ones.

The Forzani Group Ltd.