Shoe and Bag fashion trends for S/S 2010 at GDS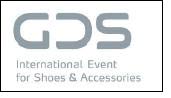 GDS – International Event for Shoes & Accessories to start on 11 to 13 September 2009.

Totally Relaxed!
The world is changing. And affected by these changes on the market, fashion is now also distancing itself from the exaggerated and exalted. Value, sustainability and consistency are now the themes moving people. And these themes are also impacting shoe and bag collections for the 2010 Spring/Summer season. The fashion picture is considerably calmer now dispensing with excessive extravagance. The authentic and natural remain in focus. Looks are suitable for everyday wear.They are individually interpreted with creativity, modernity and a touch of irony.

Colours
The summery colour scheme is caught in a force field between movement and tranquillity. Use of colour is significantly subtler. Mid-tones and tone-on-tone graduations are gaining ground. Light, neutral nuances are countered by strong,radiant colours. Pastel tones have lost their sweet touch.They already look near transparent as if covered by a milky veil. Neutral beiges and greys are supplemented by faded, mid-blue and green nuances. Tropical inspirations are at the focus of a very cheerful, intense colour scheme. Papaya, turquoise, kiwi and fuchsia spread exotic flair. These are tempered by a combination of dark brown tones. Brushed gold and silver bring subtle sheen into play.

Materials
The intensity of the colours is influenced by the look of materials and their surface texture. Criteria here are lightness, softness and a natural feel. Against this background soft kidskin plus lamb and goatskin, especially nubuk and suede, are gaining significance. Surfaces feature typical scarring. Leather comes washed, roughened up or with a patina and has a very casual, authentic look as a result. Perforations and latticework provide ventilation on hot days. Playing a key role are here textile materials. Canvas and linen, often in combination with leather, come in an enormous range of washes, dyes and tie-dye effects. Influences from foreign exotic cultures are visible in python and lizard embossing. Next summer sees material mixes, though ones that are considerably more subtle in the way they are presented. Matt-shine effects are a key style medium.

Shapes
Well-being and wearability are the pre-requisites for contemporary and modern shoe fashion suitable for everyday wear. Fit and fashion enter into a harmonious union. Compromises often made in the past in favour of extravagant design escapades are no longer in demand. Following the trend towards casualisation designers focus on beautifully soft moccasins and casual top siders offered in unisex styles. Ballerinas, sneakers and canvas shoes still play in the premier league. New to the fray are retro tennis shoes and so-called running styles that pick up on typical active sport features.

Platforms and wedges see another successfulseason. Materials like cork, sisal and wood plus variations that are printed and (partially) covered with leather look natural and casual at the same time. High-front styles are a fashion must next season. Gladiator styles with fairly wide straps and numerous fasteners are either totally flat or come with high platform wedges. Next summer these are given a run for their money by so-called ankle sandal boots that are open toe with the leg reaching over the ankle. These exude modernity and coolness.