OIIFW marks the marriage of international fashion with beauty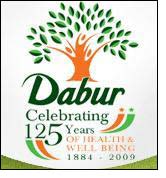 Delhi-NCR will soon be home to the biggest fashion extravaganza in India. Oxybleach a renowned skin care brand from the House of Dabur will host Oxybleach India International Fashion Week 2009 (OIIFW '09), a never-before fashion event that marks the marriage of international fashion with beauty, and will bring together 11 international designers and one Indian designer on the Indian runway.

Announcing the event, Mr. Sanjay Kapur, Managing Director, Riya Communications, organizer of the event, also unveiled the specially designed logo of OIIFW '09 and the names of the participating designers, the international delegation and the event partners at a glittering function held at Crowne Plaza, Gurgaon, on Thursday.

Oxybleach India International Fashion Week 2009 is offering a perfect opportunity for designers from across the globe to come together in cultural unanimity, and to go beyond the limitless boundaries of fashion, beauty and style as it conjures up a new world, a stimulating and enthralling fashion experience, the likes of which has never before been seen or experienced in India.

It will be a traveling showcase of beauty, glamour, style, culture, grace, fashion & futuristic technology that is bound to gain India recognition, not only as the Gateway to Asia, but as a major, primary International Fashion destination. OIIFW '09 brings together enigmatic ensembles with exquisite designs that will speak volumes about the class and quality of our featured designers and their exhilarating fashion creations.

OIIFW '09 is a platform for the biggest names of the International fashion industry to come together and showcase their talent. Top-of-the-line designers from the USA, Tanzania, Spain, Israel, China, Peru, Australia, Pakistan, Norway, Dubai and India are all geared up to burn the Indian runway.

"Dabur is India's second largest beauty care company, offering an array of products to pamper to your skin and a range of natural hair care products. The rejuvenation of Indian Fashion through this fashion week in many ways mirrors the rejuvenated face that symbolizes the values of Oxybleach, making this brand the perfect fit as the Title Sponsor. But beauty is incomplete without hair and skin care. And so, we have our natural hair care brand Vatika as the Hair Care Partner and Uveda range of Ayurvedic skin care products as the Skin Care Partner," said Dabur India Ltd Executive Vice President-Marketing (Personal Care) Mr. Vikas Mittal.

"We are happy to partner with Oxybleach as the title sponsor for OIIFW '09. We feel this association will provide an ideal platform for both entities and will pave way to bring synergies," said Mr. Sanjay Kapur.

OIIFW '09 has also entered into partnership agreement with Couture Fashion Week, New York and NOVA fashion Week, Virginia to exchange fashion industry professionals, including designers, models and make-up professionals, at their respective fashionevents. Mr. Sanjay Kapur is also an advisor to the NOVA fashion week, Virginia.