Saint Petersburg Beauty Expo – successful event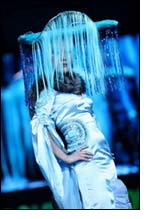 September 10-13, Saint Petersburg Beauty Expo "Nevskye Berega" at Sport and Concert Complex, having gathered more than 100,000 guests from many countries.

One of the brightest events in the field of the beauty industry took place in St-Petersburg. It lasted for four days, during which the city was attended by most noted professionals from different parts of the world: cosmetologists nail designers, masseurs, hairdressers, makeup designers, and project managers in the sphere of beauty-shop business, who just could not miss such an important event.

International Beauty Expo was accommodated on three levels of St-Petersburg Sport and Concert Complex (SCC), having an area of 15,000 m2. More than 350 companies, representing most leading brands of cosmetology, nail design, hair-styling, and presenting their most up-to-date developments, took part in the event. The exhibitors in the sector of cosmetologists and massage technologies specialists were especially noted. It is a well known fact that beauty is closely connected with one's health, that is why more and more attention is being paid to this branch. This year nail industry was also represented on a grand scale: there took place master classes of different nail-design schools, and leading companies demonstrated their most recent developments.

For the first time within the framework of Nevskye Berega International Beauty Expo there was presented a special programme, delivered by famous stylists from Sassoon Academy, London, including Edward Darley, UK Color Director and Danielle Harvey, Senior Creative Director.

Throughout these four days visitors could also enjoy mastery of technique, displayed by stylists. Edward and Danielle were impressed by the scope of the festival and high professionalism of our masters, so they plan to come back to St. Petersburg with a special programme to attend Nevskye Berega on February 19-23, 2010.

The agenda of the events for specialists, working in different branches of the beauty industry, managed to attract a really huge number of them, and we may witness some steady interest in training programmes that professionals inevitably take. The events of the Festival's agenda embraced all beauty-salon trends and branches, having paid attention to different aspects of beauty-salon business development and raising the level of masters' and managers' skills.

A number of educational programmes for cosmetologists and aesthetists also took place, including forums for SPA-massage specialists, for cosmetologists and for podologists that had a big success with representatives of these professions. More than 100 cosmetologists from all Russia gathered on September 12 in the conference hall of "Bourjois" press-centre. The topic was "Peelings from A to Z: All Truth about Them", which proved to be of great and urgent importance, the lecture being delivered by Natalia Polonskaya, DMS, Assistant Professor of Skin & Venereal Diseases and Clinical Mycology Department of Russian State University's Faculty of Doctors Advanced Training, Head Physician of Optimed Aesthetic Medicine Corporation.