Macy's Inc to open Sunglass Huts in 430 stores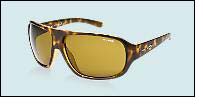 Macy's, Inc. one of the premier retailers in the United States, and Luxottica Group S.p.A. a leader in the design, manufacturing, distribution and retailing of premium, luxury and sports eyewear, announced the signing of an agreement to open additional Sunglass Hut points of sale in about 430 Macy's department stores in the U.S. Sunglass Hut, the world's biggest chain specializing in "sun" eyewear, will be the exclusive operator of Macy's in-store sunglass departments when the rollout is complete. Macy's will be the exclusive U.S. department store with Sunglass Hut locations.

Together with 240 Sunglass Hut departments already operating in Macy's, this new agreement will bring the total number of in-store Sunglass Hut locations to about 670. New locations, which will operate as leased departments, will begin rolling out in Spring 2010, with completion scheduled for Spring 2011.

"Through this agreement, Macy's is able to offer a comprehensive assortment of sun eyewear, including brands not previously available in all Macy's stores," said Ron Klein, Macy's chief stores officer. "Sunglasses are an important fashion and functional accessory for our customers. Going forward with Sunglass Hut, we will be able to offer a wider choice of styles, supported by the high level of service associated with Macy's."

Thanks to this agreement, Sunglass Hut affirms its positioning in the crucial department stores segment and significantly expands its global presence, especially in the U.S.

"The agreement with Macy's is strategically important to us," said Fabio d'Angelantonio, Luxottica Group's Executive Vice President, Sun & Luxury Retail. "This development reinforces our commitment as a Group to the department store segment in the U.S. and to growing the overall exposure of consumers in this market to the quality sunwear category. This agreement enables us to strengthen our presence in a market as vital to us as the U.S. and it significantly consolidates our partnership with Macy's, one of the premier names in U.S. retailing."

Luxottica Group S.p.A.