FGX to be acquired by Essilor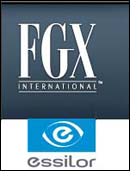 FGX International Holdings Limited announced that it has signed a definitive agreement to merge with a subsidiary of Essilor International of Charenton-le-Pont, France. Essilor shares trade on the NYSE Euronext Paris market and are included in the CAC 40 index.

Under the terms of the merger agreement, which was unanimously approved by the Boards of Directors of both companies, FGX International shareholders will receive $19.75 per share in cash upon completion of the merger, for an aggregate value of approximately $565 million, including the assumption of FGX debt of approximately $100 million. If completed, FGX International will become a wholly owned subsidiary of Essilor.

Essilor International is the world leader in ophthalmic optical products. Marketed under such brands as Varilux, Crizal,Essilor and Definity, Essilor offers a wide range of lenses to correct myopia, hyperopia, astigmatism and presbyopia. Essilor has approximately 35,000 employees with a presence in approximately 100 countries, including the US. It operates through 15 production sites, 293 lens finishing laboratories and local distribution networks. In 2008, Essilor had revenues of approximately EUR 3.1 billion.

FGX International is North America's leading designer and marketer of non-prescription reading glasses and popular priced sunglasses. FGX brands include FosterGrant, Magnivision, Solar Shield, Polar Eyes, Corinne McCormack, Angel, Anarchy, and Gargoyles. FGX also holds licenses to sell optical products under the Ironman, Levi Strauss Signature, C9 by Champion and Body Glove brands. FGX International products are found in over 68,000 retail locations in the US, Canada, Mexico and the United Kingdom. Revenues for 2008 were approximately $256 million (approximately $237 million, excluding the divested Jewelry business).

Alec Taylor, CEO of FGX International commented "This proposed merger is of major significance to FGX International.Essilor's global reach will be of considerable strategic value to market our products on a worldwide basis and will greatly enhance our competitive position. Essilor's global footprint will allow us to expand our presence in Europe, Asia and other parts of the world, while continuing to focus on growing our North American sales in over-the-counter reading glasses and popular-priced sunglasses. We also find the Essilor culture compelling and a good fit with ours. We believe this transaction represents a significant value for our shareholders."

"This acquisition is in line with Essilor's strategy of procuring the resources needed to provide a quality offering that covers different eyewear market segments around the world in order to meet a wide range of needs. It also strengthens the company's business base and enhances its growth prospects," said Hubert Sagnières, Essilor's COO and CEO designate."Demand for non-prescription reading glasses is growing. In addition, the market fits well with our prescription lens business and is supported by favorable demographic trends. FGX will benefit from our international distribution network while we will leverage FGX's brands and expertise to deploy this new offering around the world."