A/W 10' is about drapes, layers & frosted tones - Ritesh Kumar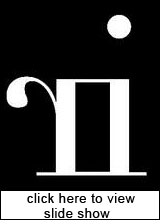 Ritesh Kumar the leading Indian Designer conceptualized his label Ritesh Kumar Ridzyn in 2008, which stands for avant-garde ideas dissolving in cutting edge innovative solutions.

The designer is based in New Delhi as an independent fashion designer, artist and photographer. His label Ritesh Kumar "Ridzyn" is showcased every season at Wills Fashion Week in New Delhi. He also has been selected to represent India amongst emerging global talent at the Japan Fashion Week in Tokyo in March 2010.

He has been also been the finalist in International Young Designers Fashion Week, Moda Estremadura - Badajoz, Spain. His photographic works have been showcased in solo exhibitions at India Habitat Centre, New Delhi, and other galleries.

His ambition of personal expression is through a hybrid of medium: fashion, photography, painting, graphics & writings, with which he reflects his translations of what he observes and assimilates.

Ritesh thinks of an alternate reality of fashion, which questions genres of couture - prêt - street wear and provokes stereotype notions of beauty - glamour - luxury. The brand proposes a hybrid sensibility, where essential nature and inevitable man-made do not fight for space but coexist to redefine future wardrobe.

Created in 2008, Ridzyn collections easily blend day to evening wear with intelligent mix and match of directional fashion separates and ensembles. Ridzyn is currently retailing in India and abroad from selected fashion stores.

Ritesh Kumar is an alumnus of Domus Academy, Milan - Italy (2005) and National Institute of Fashion Technology, New Delhi - India (2003).

At present, Ritesh Kumar is working on a hybrid sensibility, where essential nature and inevitable man made synthetics do not fight for space but coexist to redefine future wardrobe. Multi-dimensional integration of synthetic and natural, with a steady gaze towards future, forms his core area of interest.

Extremely excited about his latest collection, which is the second edition of the annual fashion calendar. Speaking exclusively to fibre2fashion, Ritesh shared about his design sensibilities, inspirations and more.

When we asked him about his design philosophy in general as a designer, he said, "I believe in mixing a lot of styles, genres, materials and aesthetics to generate new modalities of fashion clothing, as, I think originality is application based in the beginning and a lot of permutations and combinations of elements can lead to inventions someday".

We asked him to elaborate a little about his design signatures to which he responded by saying, "I mostly work with subtle or deep colors with my favorites being, shades of grey. Lately I have been using a lot of vinyl details extracted from PVC pipe pieces and vinyl sheeting. I try to push symmetrical design mostly with an emphasis on amalgamation of technical construction with draping".