European exporters keep trying to push sales of bodywear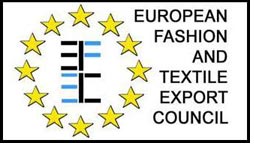 Over the past five years, the Turkish Clothing retail market expanded rapidly making it very beneficial for European exporters of branded textile fashion to get engaged, here.

According to Reinhard E. Döpfer, Chairman of the European Fashion and Textile Export Council, EFTEC, fashion in the amount of € 511 million was shipped to Turkey from the traditional member states of the EU-15, last year. "Although the world economic crisis has lead to a moderate decline of European fashion exports to Turkey at 7 per cent in 2009 against the year before, quite a number of European member states were in a position to increase their exports to the home market of cpi", Döpfer explained.

In this regard, he referred to Spain in particular, from where exports of textile fashion to Turkey increased by 19 per cent to a purchasing value of € 119 million, last year. As the data provided by EFTEC clearly prove, Spain gained market leadership of the European fashion industry in Turkey over Italy, from where clothing exports declined by 19 per cent to a total of € 113 million, in 2009. Belgium is the third largest apparel exporter from the European Union to Turkey, having shipped fashion to this country accounting for a value of € 82,8 million (+ 2 %),followed by the United Kingdom (- 9 % to € 69 million), Germany (+ 1 % to € 57 million) and France (- 30 % to € 29 million.).

As EFTEC further assessed, womenswear is the most important segment of fashion exported from the European Union to Turkey. In 2009, fashion for women in the amount of € 236 million was ordered by Turkish clients, down by seven per cent against 2008. Among the best sellers ranged dresses (+ 18 % to € 49 million), followed by women's trousers (- 8 % to € 42 million) and sweaters, twin-sets and cardigans (- 24 % to € 35 million). Main European supplier of womenswear is Spain (+ 18 % to € 87,6 million).+ The second largest category for European clothing exporters to Turkey is menswear, accounting for a purchasing value of € 146,5 million, last year, representing a slight reduction of 4 per cent. Turkish demand concentrated on men's trousers made of cotton and wool, up by 4 per cent to a total of € 39,7 million as well as denim trousers for which an increase was registered at 27 per cent to € 14 million. A further product range on which Turkish clients focused their orders were outdoor-jackets and coats from European suppliers, for which an increase of 6 per cent to € 23 million came valid.

European exporters to Turkey also keep trying to push sales of bodywear, the third largest product segment of shipments to this country. Last year, purchasing value of lingerie related articles composed € 41 million, down by 7 per cent against 2008. Apart from the Turkish clothing retail market, European exporters interested in participating in the first edition of cpi look ahead for special opportunities to widen and deepen customer relationships with twenty further export markets located in the nearer and farer neighbourhood of Turkey.