950 collections to be showcased at cpd from July 25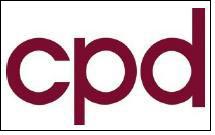 From 25 to 27 July 2010 cpd – the International Trade Fair for Womenswear & Accessories will be presenting design collections with the latest looks for the 2011 Spring/Summer season as well as moda-pronta lines and NOS goods. Following its relaunch last July and the fine-tuning of the various segments in February cpd this summer is well geared to the market again.

Retailers are in for many well-established and new brands: over 40 high-quality newcomers will showcase their collections in the exhibition halls. Protagonists include Malousebastiaan from the Netherlands, Iben Høj and NÖR from Denmark, Elm Design from Iceland, Hindahl & Skudelny and Mo Koshji from Germany, Eleganzza and MissMiss from Italy as well as Haaning and Htoon from Norway. Also part of the game are the winners of the "Design am Rhein" talent competition Dora Abodi, Lena Hasibether, Anna Jazewitsch, Krizia Robustella and the label GroßerHeinrich plus the Russian designers Erica Zaionts and Lena Tsokalenko.

Here cpd confirms its claim of presenting retail with new, exciting brands off the beaten track every season; non-mainstream brands that make every range something special allowing fashionconscious shoppers to dress individually. A total of 480 exhibitors with approx. 950 collections have registered for cpd.

"We look forward to a cpd that has consolidated its position after eventful months. In terms of collections we have grown by five percent to 950 in a year-on-year comparison," said Igedo Managing Director Philipp Kronen adding "with us retailers can view and order collections of various genres very efficiently to stand out from the mainstream. And this is why cpd is worth visiting."

Mature styling worlds such as Maternity, Big is Beautiful, the avantgarde Gallery and Concept 11 as well as the even further extended accessories area map the directions in women's fashion at cpd. Furthermore, Düsseldorf offers national and European apparel retailers a fair platform for effective business thanks to the fair's short distance to the city.

For domestic and European specialist retailers cpd is ideally scheduled: by cpd womenswear collections are complete and information density is at its highest. In troubled times retailers are forced and willing to gather information but also determined to place their orders for the coming season while doing so – if at all possible at the same time and in the same place.

cpd in February closed with a marked increase in visitor attendance and a positive mood, i.e. good prerequisites for the July edition. "We will offer our visitors a modern event with many interesting labels," explained Igedo Managing Director Philipp Kronen and added "Our reorientation process at the Düsseldorf location is far from complete. But we are very pleased to note that the first steps have been recognised by visitors and exhibitors."

Services
For the second time now the InterContinental Düsseldorf on Königsallee will be the official "Preferred Partner Hotel" for cpd. This 5-star superior hotel will once again become an exclusive fashion hotel during cpd offering its guests special events and surprises in addition to special room rates. The hotel bar "fifty nine" will host the "cpd club" for the duration of the trade fair. At the "cpd club", which will also be the official venue of the Düsseldorf initiative "Voices of Fashion", the fashion industry will get together over a drink to enjoy conversations and live music. "cpd Fashion-TV" is a dedicated TV channel that informs guests about the latest fashion trends all year round.