'Fashion on Movie' to explore theme of seduction @ MICAM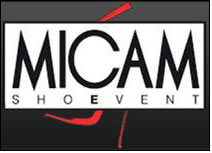 From 6th to 9th March the spotlights are on MICAM ShoEvent, the medium-high and high end footwear event organised by ANCI, National Italian Footwear Manufacturers' Association, at the pavilions of Fiera Milano Rho.

The autumn/winter 2011/2012 collections of 1,623 exhibiting companies are presented on the occasion of the main international event: the foreign companies number 607, an increase compared with the last edition.

"The footwear world is ready to re-launch the quality challenge, with much positive feedback from international markets – explains the Chairman of ANCI, Vito Artioli. This makes it possible to catch a glimpse of a more lively recovery".

The eight pavilions accommodate different themed areas, enriching the over 71,000 square meters with space for reception and entertainment, but also artistic arrangements and meetings dedicated to enhancing the footwear world.

"MICAM ShoEvent is a point of reference for operators from around the world – says the Chairman Artioli – for the organisational ability of an event which draws strength from the quality of made–in Italy footwear, succeeding in satisfying the needs of Italian and international operators. The strong point of the event is the ability to offer tools to companies and visitors that complete the training of operators in the sector. "

The first evening event outside of the Fair will be "Just for love" on Sunday 6th March at Teatro dal Verme. Solo and choral exhibitions taken from the best known repertory of Michael Jackson will liven up the evening in which the MICAM AWARDS will be assigned.

MICAM ShoEvent takes footwear into the heart of Milan, with MICAM POINT in Via Borgonuovo 1 which hosts three exhibitions open to the public to celebrate a product which wants to draw inspiration from and merge with the artistic article. A first original exhibition welcomes the visitor with six large reflective sculptures, a second with the fairy-tale illustrations by Manuel Poggi while the third displays the six finalist works of the fifth edition of the competition ANCI CREATIVE AWARD: COOL HUNTING EDITION.

At Piazzale Cadorna ANCI organises "La Fabbrica in città", a space in which the visitor can discover the different stages of shoe making. ANCI aspires to communicate that footwear is the result of the work and planning which is necessary to respond to the different needs of the consumer in step with the fashion trend.
Fashion Apartment in Via Alessandria 8 will screen three films on style and fashion on 5th , 7th and 9th March: masterpieces, able to explore the theme of seduction, will bring the event entitled "Fashion on Movie" to a close, shining the spotlights on accessories which have marked history. The initiative is organised by MICAM with Milano Fashion City, Io Donna and MIFUR.

At the fair, MICAM organises other space for meeting and socialising: a snowboard competition in pavilion 10 with the Snowboard Buyers' Contest on the virtual pistes of Nintendo Wii.