Swarovski Catwalk Show at Scottish Fashion Awards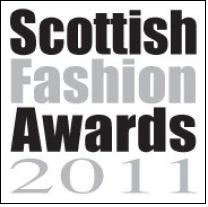 The Scottish Fashion Awards organizers have announced an impressive and stellar line up of judges that will join Scotland's internationally recognized celebration of fashion on Wednesday 15th June in Glasgow, at the futuristic Glasgow Science Centre.

Judges include Brian Duffy, (President of Ralph Lauren Europe), Dolly Jones (Editor of Vogue.com), Caroline Rush (CEO British Fashion Council), Natalie Colin (Creative Director Swarovski), Sarah Mower (European Editor US Vogue & Ambassador for Emerging Talent BFC), Sarah Bailey (Deputy Editor of Harpers Bazaar), Paula Reed (Style Director Grazia), Professor Wendy Dagworthy (Head of Fashion & Textiles at RCA, London), and Hilary Alexander (Fashion Director Daily Telegraph), Richard Walker (Sunday Herald & Weekend Editor), chaired by event founder & producer Tessa Hartmann.

Dolly Jones, Editor of Vogue.com said: "I'm very happy that we are once again working with the Scottish Fashion Awards. Tessa and her team have developed these awards into an unmissable annual event that gets better every year - it gives Scottish fashion talent a deserved place in the limelight and allows us to celebrate the designers whose careers we have been watching since the beginning as they take their place on the international stage."

Judge Sarah Mower added: "All eyes are on Scotland now, not just because of the huge influx of Scottish fashion designers, who are making a mark on the international scene, but because the world has become obsessed with all things crafted traditionally in Scotland. The winter shows have been all about tartan, Scottish cashmere, Harris Tweed,
Argyles, hand knitting, kilts, so 2011 is really Scotland's fashion year."

The panel will join a selection of impressive global brands and partners for this 6th annual event, which is now a firm fixture in the global fashion calendar. Irish beauty and MTV Europe presenter, Laura Whitmore will host the glittering awards ceremony held in the impressive building on the city's Clydeside. The event will take over the entire titanium complex which is a feat of modern architecture, the unique 100m high Glasgow Tower and planetarium for the black tie extravaganza.

From Hollywood to Glasgow, Swarovski will once again accessorise the celebrities and fashionistas in attendance with sparkling jewels and stylish accessories from its new 'Wings of Fantasy' AW11/12 Fashion Collection, as well as showcasing an impressive catwalk show, created exclusively by Natalie Colin and modeled by the Scottish Model of the Year finalists.

"Swarovski is delighted to partner with the Scottish Fashion Awards for a third year," explains Natalie Colin, "this is the best platform to promote Scottish fashion talent who express their creativity internationally. Swarovski has always supported the emerging talents in fashion and related art-design fields."

Attended by global fashion figures, designers and industry leaders, VIP's will celebrate with the Scots in true style on the tartan carpet. Partners include Official Jeweller Swarovski, Official online partner Vogue.com Official Airport BAA Glasgow, Official Scottish media partner The Herald & Times Group, Official Radio Capital FM, Official Make-up Bobbi Brown, Official haircare Toni & Guy, Hotel Du Vin One Devonshire Gardens and Malmaison – Official Hotels, Official Car Mercedes Benz (West of Scotland), the corner stone of British style, high street retailer Marks & Spencer and new for 2011, Braehead, one of Scotland's biggest and best shopping centre's.