Luxury & elegance will come together at DFW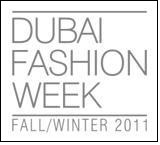 Capital Marketing, the organizers of Dubai Fashion Week has announced a list of sponsors for the Fall/Winter 2011 season; Chopard Eyewear, Rimmel and Franck Provost as Co-Partners, Hyundai, Valera, Nine west, Paris Gallery, Societe Perrier, Dubai Exotic Limo, Dubai World Trade Centre and Novotel as Official Partners, Dubai Cares as Charity Partner, and FTV International, Khaleej Times, Sayidaty and Haya MBC as Media Partners. These partners will each play a fundamental role in providing key services that will be crucial to the success of the event.

Chopard Eyewear, a luxury connoisseur of accessories is the official Eyewear partner for DFW FW11. Amongst other activities, it will host a 'Model of the Week' contest where top models will receive accessories from Chopard. Also, the Media Lounge will feature a Chopard Wall where photographers can create a collage of their best photos.

Rimmel is a charismatic fashion forward global brand that sets trends and is a center of style and individually with a rich London heritage. As the make-up sponsor, and with the talent of their Regional Make-up Artist Manal Maalouf, Rimmel is going to deliver unique beauty looks with attitude, fierce fashion and self expression to the runways of DFW.

With its fashion fervor and love for elegance, Franck Provost will liven up the runway of DFW as the official Hair sponsor. A brand known for luxury styling and enhancing inner beauty by enriching outer appearance, it is a popular name amongst celebrities like Naomi Campbell and H.H Rania Al Abdullah, Queen of Jordan.

Swiss Hair Specialists Valera, have also come onboard as sponsors of DFW. One of the most established hair care appliance brands in the world; they will display their products at the venue, showing audiences how to style their hair similar to those worn by models on the runway.

For over 15 years, Paris Gallery has served as the unequivocal standard for luxury retail and style in the Middle East, offering a premium assortment of over 450 international brands in fragrances, cosmetics, watches, jewelry, fashion apparel, eyewear and accessories. With its opulent shopping environments, innovative retail concepts, and impeccable service standards, Paris Gallery, DFW's official sponsor, will serve to support the success and elegance of DFW 2011.

Hyundai Motors Co., represented by its sole distributor in the UAE Juma Al Majid Est., ranks amongst the world's elite automakers bringing advanced technology, quality, and class to the globe. As the official Partner, Hyundai will be chauffeuring members, juries, designers, and models in style to enjoy a smooth ride in Hyundai's latest wide Varity range vehicles.

Another highlight this season will be the launch of an exclusive Dubai Fashion Week Coffee Table Book. A collector's item, this book will pictorially depict the story of Dubai Fashion Week and will be distributed to international fashion houses, corporates, key media publications and organizers of premier fashion weeks such as London, New York, Milan and Paris.