Athens Fashion Week to be held at the Classic Center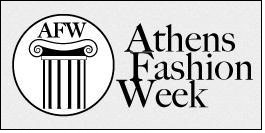 The Athens community is invited to celebrate talented local designers and performers in addition to nationally acclaimed designers at Athens Fashion Week on April 20-22, at the Classic Center.

The three-day series of fashion shows and events will kickoff Wednesday April 20, at 11 a.m. with a Sip & See Children's Fashion Show hosted by Phaedra Parks, of Bravo's hit TV series, Real Housewives of Atlanta. Proceeds from this show will benefit Bundles of Joy, a multi-state effort to support premature infants and their families.

Wednesday night's festivities, beginning at 6 p.m. with the Men's Fashion Show, will be dedicated to the eclectic and trendy styles favored by many students of the University of Georgia. "Each of the designers that will be showcased on Wednesday were selected with students in mind," said Richie Knight, head of the Steering Committee of Athens Fashion Week. "The looks that will be displayed are ready-to-wear right off the runway."

The Men's Fashion Show will feature looks from Ralph Lauren, Southern Marsh, Southern Proper, The Otter Bay Company and others modeled by some of the University of Georgia's most noted athletes, and will be followed by the Judith March Fashion Show showcasing fall game-day attire and Emma Graham's new spring collection. The main event of the night is the unveiling of Victoria's Secret's new summer swimsuit line at 9 p.m. Trunk Shows will follow each event on Wednesday night.

Following all of Wednesday's festivities, to wrap up the night is a downtown Passport through Fashion event, hosted by Network Athens and BrainPik.

The kickoff event Thursday morning will be a fashion show presenting designs from LK. That night, perhaps the most elegant event of Athens Fashion Week will be the Athens Fashion Week Green Dress Gala at 7 p.m. This black-tie event will be hosted by Kim Zolciak of Bravo TV's hit series, the Real Housewives of Atlanta. Dinner will be served and the Green Dress Fashion Show, which includes designs from local Athens designers, will take place at the Gala. In addition to the fashion show, the Infinity Show Band will be providing entertainment.

Immediately following the Green Dress Gala will be an after party hosted by Zolciak at the Melting Point. This event is open to the public and will begin at 9:30 on Thursday, April 21. The Melting Point is located at the Foundry Park Inn & Spa, the official hotel of Athens Fashion Week.

To maintain the element of surprise, details of Friday's events will be slowly made public. However, Athens Fashion Week attendees can expect a Pink Dress Fashion Show to benefit Bikers Battling Breast Cancer, and jewelry showcase and a completely organic fashion show by student designers in recognition of Earth Day.

All proceeds of the Gala and fashion shows will benefit the Georgia 4-H Foundation and Bundles of Joy.

The Georgia 4-H Foundation is a 501(c)(3) not-for-profit organization that seeks to promote and support the programs and facilities of Georgia 4-H. The Georgia 4-H Foundation promotes youth development by providing financial support to reward deserving Georgia 4-Hers, by funding annual projects and events, and by supporting the five 4-H centers in the state. Georgia 4-H is a huge supporter of young fashion designers ranging from 9 to 19. Through Project Achievement, 4-H helps youth choose interest areas that allow 4-H'ers to showcase their work. There are nearly a dozen fashion project areas for 4-H'ers to choose from.