Soho Mile shows growing popularity of Spanish brands in US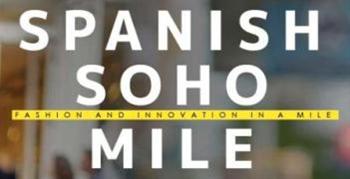 The just concluded eighth edition of Spanish Soho Mile once again highlighted the rapidly growing number of Spanish brands dominating the fashion scene of Lower Manhattan in New York.
Major brands like Camper, Mango, Uno de 50, Tous, Beiñ and Tierra participated at the event, celebrating the increasing popularity and acceptance of the Iberian country's fashion labels in the US.
Organized by the Spain-U.S. Chamber of Commerce, the event also laid a special emphasis on promoting itself on the main social-networking sites and blogs.
In the recent years, the Spanish fashion brands have garnered a huge interest from the fashion circles residing in New York, California and Florida.
Fibre2fashion News Desk - India