ADB revises India's growth projection downwards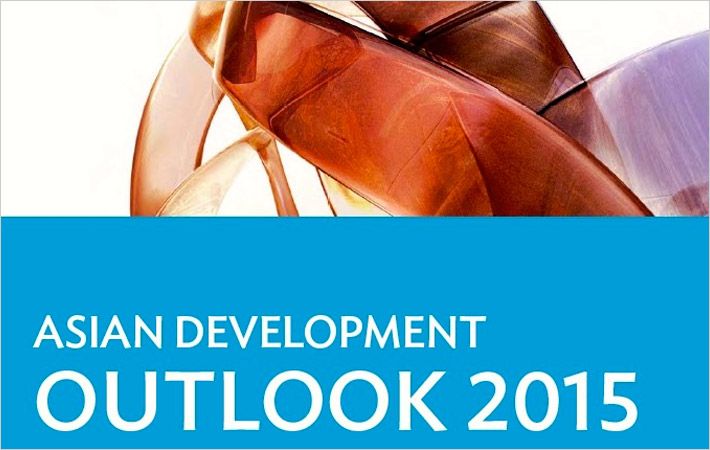 The Asian Development Bank's Annual Development Outlook Update 2015 has lowered the growth forecast for South Asia to 6.9 per cent in 2015 from 7.2 per cent and to 7.3 per cent in 2016 from 7.6 per cent. The downward adjustment mainly reflects more modest growth acceleration in India, for which growth forecasts are trimmed by 0.4 percentage points to 7.4 per cent in 2015 and 7.8 per cent in 2016. The slower expansion in India is due to unexpectedly sluggish growth in the major industrial economies, flagging global trade, and parliamentary deadlock stalling action on structural reform, the report said.

India's GDP growth slowed to 7 per cent in the first quarter of FY2015 (ending 31 March 2016) from 7.5 per cent in the last quarter of FY2014. The deceleration was broad-based, with private consumption, manufacturing, and services all experiencing slower growth. However, expansion in fixed investment picked up to 4.9 per cent from 4.1 per cent in the previous quarter, indicating a continuing gradual recovery in capital expenditure. Agriculture grew by 1.9 per cent, but monsoon rainfall that has been 12 per cent below normal adversely affected the summer crop planted area. Low global oil prices, a positive base effect, and tight monetary policy kept consumer price inflation benign at an average of 4.8 per cent in the first 4 months of FY2015. Core inflation has trended downward for nearly 2 years and now hovers just above 4 per cent.

The current account deficit in the first quarter of FY2015 improved to 1.2 per cent of GDP from 1.6 per cent a year earlier, helped by moderate monthly trade deficits and lower net outflows from the primary income account. The trade deficit benefited from a 12.1 per cent fall in imports that reflected mainly the sharp fall in oil prices. Exports, which are substantially smaller than imports, contracted by 16.7 per cent as sales of refined petroleum products, a major export, dropped by 53.1 per cent. Other exports fell by 7.2 per cent on lackluster demand in key markets.

The weak monsoon, flagging external demand, and stalled parliamentary action on structural reforms, including a revamped domestic tax system and eased restrictions on land acquisition and labor, are expected to slow the economy. With growth in the industrial economies falling short of earlier assumptions, growth forecasts are revised down for both FY2015 and FY2016. Consumer inflation is likely to remain within the central bank and government target of 4 per cent ±2 percentage points. The inflation forecast remains in line with the forecast in ADO 2015, while an uptick in prices for commodities, including crude oil, are expected to boost inflation in FY2016.