An App exclusively for Fashion, Retail & Textile Jobs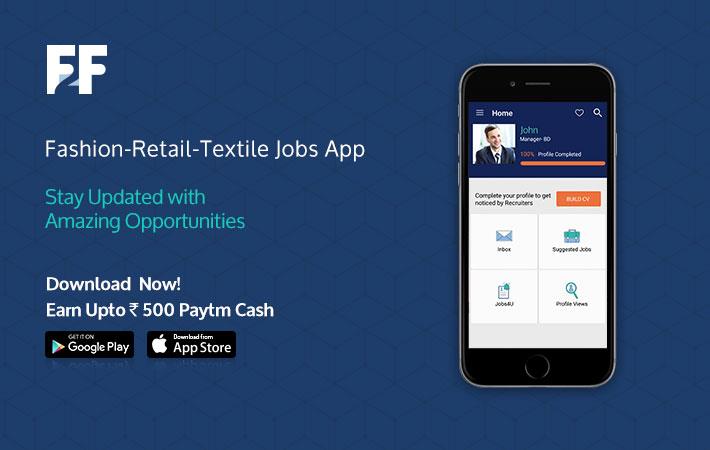 The Fashion, Retail,
Textile Jobs App
by Fibre2Fashion has made it easy for job seekers in the textile industry to drive their career in the right direction. Offering simple and free signup for job seekers, the App notifies real time about new job openings and opportunities matching a seeker's job profile. In-built important tools in the App enables job search based on location, keywords, tags, titles, etc. With advanced search filters & recommended jobs, one can reach out just the right match based on expertise and experience of a candidate. Career guidance through informative insights in the App helps a candidate develop an edge over others and sharpen his skills.
Keeping in mind that it is not one-size fit all phenomena in the context of fashion jobs, the App allows setting of preferred job alerts. What's more! It also offers recommendations for upgrading the job profile at regular intervals.
Some key features in the App:
Simple and free signup for job seekers – User-friendly signup process saves time and makes it easy to complete the signup process.
Allows setting preferred job alerts – Set job alerts based on the job profiles that you would like to see yourself in.
Real-time notifications – Get notified about the job alerts that might be of interest to you.
Insert Bookmarks and select the preferred jobs at a glance – No need to follow the entire search process every time you open the App, as Bookmarks will do this for you.
Swift and plain sailing way to find jobs based on location, keywords, tags, titles etc. – Advanced search filters makes it easier to zero-in on the job that you want.
Now, you can not only get the Job Alerts but you can also earn for referring the app to a friend.
Fibre2Fashion News Desk – India