Autocoro 8 makes up for 56% of rotors at Welpsun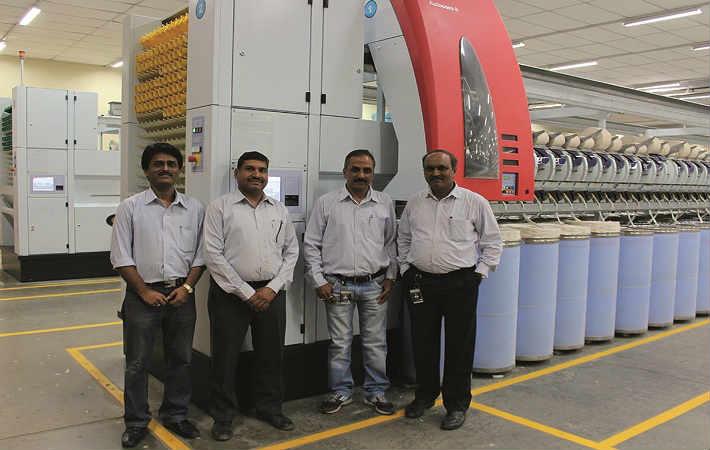 One of the biggest Indian home textiles exporters, Welpsun Group has 4,300 spinning rotors installed at its two plants, of which 2,400 incorporate the latest Schlafhorst Autocoro 8 technology or 56 per cent of all rotors.

In a press release, Schlafhorst said it has revolutionised rotor spinning with the Autocoro 8 and offers textile companies triple added value in the spheres of energy, economics and ergonomics with the E³.

At two mills in the state of Gujarat, 24,000 employees of Welspun India Ltd produce 100,000 tons of yarn annually on 300,000 spinning spindles.

The yarn, made from cotton and cotton blends, is destined for the company's own weaving mills, while Welspun produces coarser yarns on rotor spinning machines with 4,300 spinning units in all.

"The company covers the entire textile value creation chain up to made-ups and delivers to customer's products and brands that are household names all over the world," Schlafhorst said.

For its efforts, IKEA has recognised Welspun for the 'Highest Direct Delivery Share', while Target presented Welspun with the 'Partner Award of Excellence 2015'.

The Indian company was also given the 'Best Supplier Award' by Sheridan and George at ASDA presented Welspun with the 'Best Product Quality Award' for the Egyptian Nanospun Towel.

The company has set itself ambitious targets, as by 2020, Welspun aims to be one of the ten most valuable brands in India and in terms of market capitalisation, Welspun is targeting to be within the top 50.

"To achieve these goals, the Indian manufacturer of home textiles is switching its production consistently to the latest technology," Schlafhorst added in the press release.

According to Schlafhorst, Welspun opted for the most advanced of rotor spinning technologies: the Autocoro 8 from Saurer Schlafhorst.

"It has the most future ready rotor spinning technology on the market; with innovative individually driven spinning units and over one thousand Autocoro 8 machines have been sold to date," the company stated.

"At Welspun, this successful rotor spinning machine is now cutting spinning costs by generating a marked increase in productivity and helping it with its unique value creation," Schlafhorst observed.

The Autocoro 8 has separated productivity from energy consumption, so Welspun is able to set a new bench mark in higher speeds like 138,000 rpm even in coarser count ranges.

At the same time, the energy requirement is significantly lower than for a conventional machine with belt drive technology.