B'desh economic outlook stable, but risks exist: WB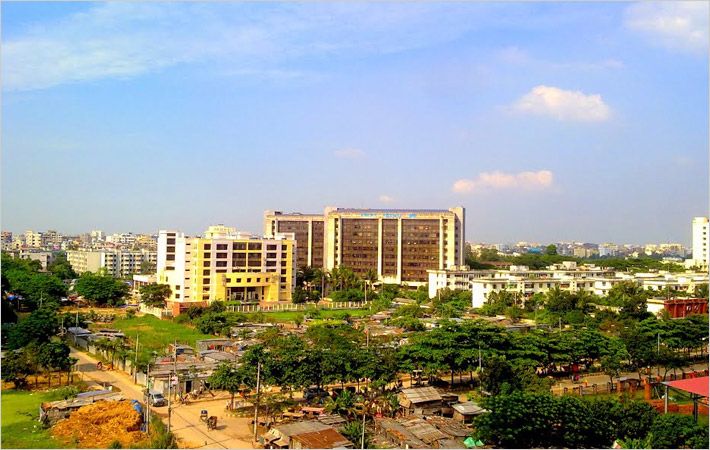 The World Bank (WB) has predicted near-term macroeconomic outlook stable for Bangladesh, but warned about both domestic and external risk factors.

According to the WB's latest Bangladesh Development Update, FY15 GDP growth is estimated at 6.5 per cent. This could not have accounted for losses due to political disruptions and there is some disconnect with proxy indicators like private credit, NBR revenue growth and imports.

Export growth declined to 3.4 per cent. However, remittance growth recovered to 7.7 per cent. Rise in industrial growth to 9.6 per cent in FY15 from 8.2 percent in FY14 propelled growth. Though, growth in consumption dominated, the real private investment growth declined. Agriculture growth is slower and the private investment rate is stagnant.

Inflation declined to 6.4 per cent in FY15 from 7.3 per cent in FY14, thanks to declining food inflation. The rural-urban gap in food inflation also reduced. But, non-food inflation increased as political unrest caused supply disruptions. Aggregate demand management limited inflation volatility while declining international commodity prices helped reduce inflation, the update said.

Despite current account deficit, balance of payment surplus amounted to about $4.4 billion in FY15 compared to $5.5 billion in FY14, thus sustaining the appreciation pressure on the nominal exchange rate. Foreign exchange reserve growth continues. Increased trade deficit from $6.8 billion in FY14 to $9.9 billion in FY15 reflects eroding external competitiveness. The period witnessed weak export growth and strong import growth. Despite remittance recovery, the current account went into a deficit of $1.65 billion, compared to $1.4 billion surplus in FY14. The Bangladesh Bank interventions perpetuated foreign exchange reserve build up, exceeding $25 billion by end-June 2015.

It said monetary management was on track with feeble domestic credit growth. Declining inflation, reduced lending rates, stable exchange rate and reserve build up show the central bank's monetary policy worked well.

Overall fiscal deficit was contained at 3.6 per cent of GDP, despite low tax collections due to political disruptions, and a shift towards low duty commodity import.

The update said the pace of structural reforms was slow with delays in implementing IMF programme reforms. Implementation of US Trade Representative Action Plan show impressive progress but not completed yet. Hence, Bangladesh was not in the list of122 GSP eligible countries, renewed in July 15.

Macroeconomic outlook seems positive with moderate, uneven global growth at 3.1 per cent in 2015 and 3.6 per cent in 2016.

The World Bank expects macroeconomic stability expected to sustain in FY16, but reducing inflation to 6.2 per cent during FY16 will be challenging but achievable given a cautious 15.6 per cent broad money growth and stable international prices.