B'desh to use massive Japanese loan for 6 major projects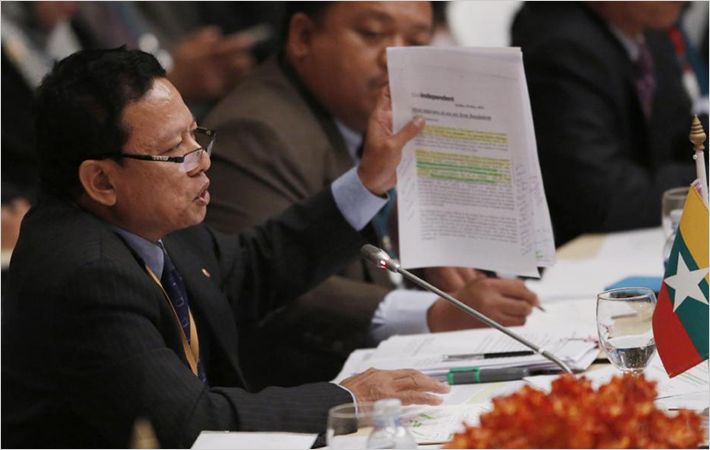 The Japan International Cooperation Agency (JICA) has signed Japanese ODA loan agreements with Bangladesh to provide up to 133 billion yen for six major projects.

The six projects include encouraging industrial diversification and promoting economic growth by improving investment climate in Bangladesh, stable power supply, safer and efficient transportation, improving health service to a higher level, urban building safety and improving public services, JICA said in a press release.

Bangladesh's garment industry will come under the first project. The garment industry is a main driver of the growth and comprises 80 per cent of the country's exports. However, against a backdrop of fierce global competition and a lack of competitiveness in the industrial sectors, it will be more and more difficult for Bangladesh to achieve economic growth in a sustainable manner despite a stable 6 per cent growth for more than 10 years, JICA said.

To overcome such obstacles, it is important for Bangladesh to promote foreign direct investment. This would help Bangladesh introduce new technology from overseas, nurture high value-added export-oriented enterprises and diversify its industries. However, issues that impede business operations in Bangladesh, such as limited access to financing, inadequate basic infrastructure, and complicated bureaucratic procedures, show that there is room for improvements in the investment climate considering the potential of the country.

To respond to this situation, the Foreign Direct Investment Promotion Project will help Bangladesh improve investment climate to promote foreign direct investment through such programs as two-step loans (refinancing scheme), project sector loans for offsite infrastructure development and equity-back finance for Economic Zone Development. Through this project, Bangladesh will facilitate the development of large-scale infrastructure including economic zones (EZs), under the framework of public private partnership, while trying to eliminate and improve cumbersome procedures, policies, or practices related to business environment of Bangladesh.

The Japanese aid also aims to stabilise power supply to the Dhaka Metropolitan Area and strengthening the Dhaka-Chittagong main power grid.

The electrification rate in Bangladesh overall is low, a mere 62 per cent (in 2013), and while the potential power demand is rising with the high growth of recent years, the power supply capacity remains at only about 80 per cent, leading to regular planned power outages. The power demand is expected to increase at an annual rate of 8.5 per cent, and as the power supply cannot meet that demand with only domestic natural gas, which is used for about 70 per cent of the power currently used for power production, there is a need to diversify the power production fuels in use to strengthen the power supply capacity.