DenimsandJeans.com to host Denim Show in Vietnam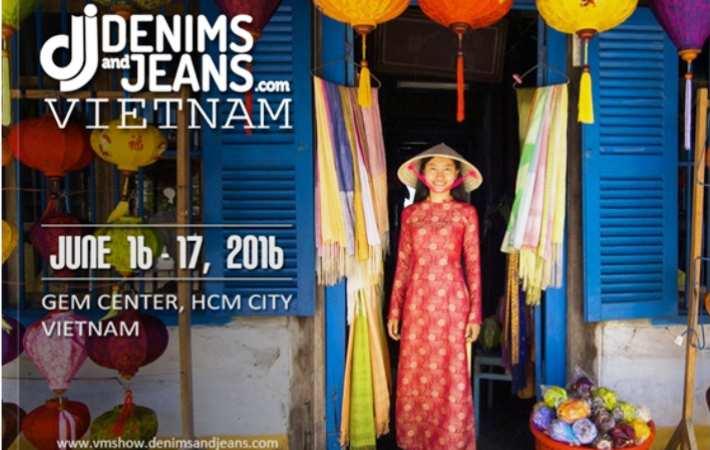 Following the success received from the Denim Show's in Bangladesh, Denimsandjeans.com, the organiser of the show is organising the first ever Denim Exhibition in Vietnam from June 16-17, 2016 in HCM city.

"This exhibition will bring some of the most reputed local and international mills and supply chain partners together on one platform, with a focus on the denim and sportswear segments," a press release stated.

Continuing with the tradition of the shows at other places, the event is named DenimsandJeans.com Vietnam Show.

The show shall be held at Gem Centre, a venue with one of the most beautiful wood architecture and completely aligned with the theme of denim.

Quoting statistics of the Vietnam National Textile and Garment Group (Vinatex), the press release said Vietnam's 2014 textile and garment exports soared 19 per cent year on year to touch $24 billion.

"Denim is a growing segment of apparel sourced from Vietnam and is likely to witness significant growth in coming years," the organiser added.

The country ranks fifth worldwide in textile and apparel exports and the sector offers direct and indirect employment to more than 2 million people.

According to the organiser, many textile and garment companies in the region have already begun to move production to Vietnam.

Major US retailers such as Sara Lee, JC Penney, Express, Gap, Macy's, Nordstrom's, Mast Industries and American Eagle, too source a sizable portion of their imports from Vietnam.

Alongside, there are large factories in Vietnam exporting huge volumes of denim jeans and apparel to US and other destinations.

About 20 million pieces of denim apparel were shipped by Vietnam to the US in 2015 at an average price of $ 8.1 per unit, which is expected to grow substantially in the near future.

The focus of Vietnam is not only US as Vietnam is also negotiating free trade agreements (FTAs) with several other countries and regions including the EU.

The duties on exports to EU from Vietnam are likely to reduce to zero over the next few years and the exact details of the duty structures would be available as soon as the FTA with the EU is inked.

Trans-Pacific Partnership (TPP) agreement, the most awaited bilateral trade instrument which is expected to be signed soon has already charged the market.

Experts predict that the TPP would likely raise Vietnam's garment and textile exports to the US to $55 billion by 2025.