Indian economic growth on track: ADB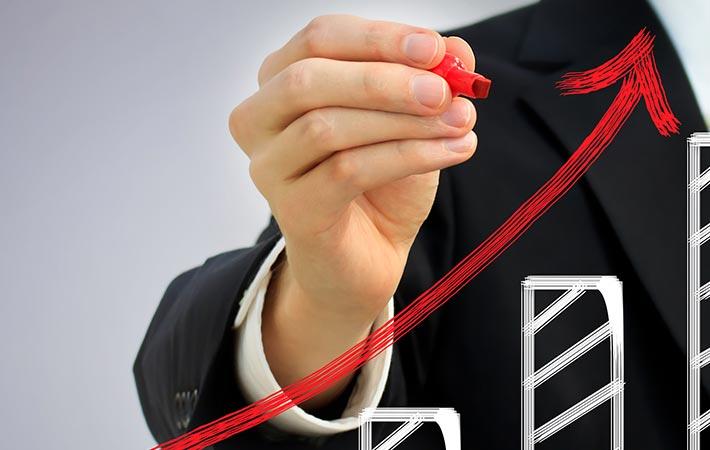 Even as the Asian Development Bank revised downwards its 2016 economic growth projections to 5.6 % for developing economies, below its projection of 5.7% three months ago, it said India continues to "expand strongly" and is on track to meet its projected growth target of 7.4% in 2017.

"India's economy has shrugged off global headwinds and is on track to meet ADB's March fiscal year 2016 (year to March 2017) projected growth target of 7.4%, supported by brisk consumer spending and an uptick in the rural economy," the Mainla based bank said in a supplement to its Asian Development Outlook 2016 (ADO 2016) report released in March.

Growth in 2016 and 2017, the report noted, is led by South Asia, and India in particular, which continues to expand strongly, while the People's Republic of China (PRC) is on track to meet earlier growth projections.

In fact, growth in Asia and the Pacific's developing economies for 2016 and 2017 will remain solid as firm performances from South Asia, East Asia and Southeast Asia will help offset softness from the US economy, and near-term market shocks from the Brexit vote, the ADB report said on Monday.

"Although the Brexit vote has affected developing Asia's currency and stock markets, its impact on the real economy in the short term is expected to be small," said Shang-Jin Wei ADB's Chief Economist. "However, in light of the tepid growth prospects in the major industrial economies, policy makers should remain vigilant and be prepared to respond to external shocks to ensure growth in the region remains robust," he warned.

ADB now forecasts 2016 growth for the developing economies at 5.6%, below its previous projection of 5.7%. For 2017, growth is seen unchanged at 5.7%.

Similarly, in East Asia, despite muted activity in Hong Kong, China and the Republic of Korea, growth forecasts are unchanged at 5.7% in 2016 and 5.6% in 2017, with the world's second largest economy, the PRC, on track to meet projected growth of 6.5% in 2016 and 6.3% in 2017.

In Pakistan, further improvements in energy supply, higher infrastructure investments, and an improved security environment will help push up growth in 2016 and 2017 the report said, while the Bangladesh economy will remain robust on the strength of its garments sector.

In Southeast Asia, growth projections for the sub-region in 2016 and 2017 remain unchanged at 4.5% and 4.8%, with solid performances by most economies in the first half of 2016 driven by private consumption. The exception was Viet Nam where the economy came under pressure from a worsening drought, the report said.

The report projected inflation for developing Asia to come in at 2.8% for 2016 and 3.0% for 2017—a 0.3 percentage point rise for each year from the previous forecasts. The rise is due largely to a recovery in oil and food prices. Oil prices rebounded from early-year lows and food prices rose nearly 9% in June 2016 from the year earlier, marking the fifth consecutive month the index has risen in value.