Mumbai to host India ITME 2016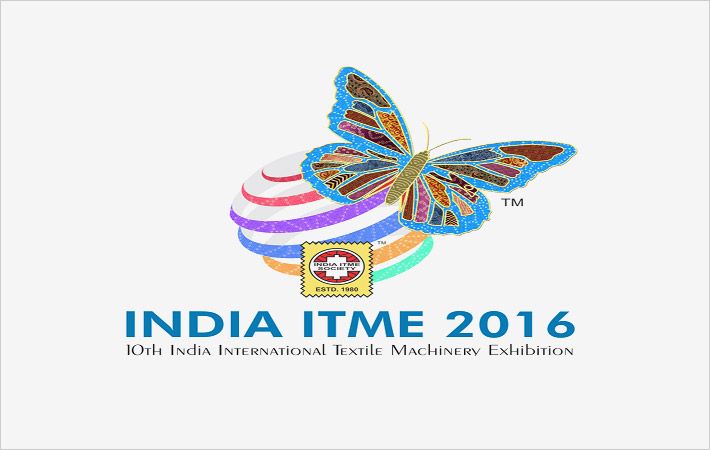 Billed as the "Game changer & catalyst" for textile industry and textile machinery manufacturers, the 10th edition of India International Textile Machinery Exhibition 2016, the largest textile machinery and accessory exhibition in India will be held from December 3 to December 8, 2016 at Bombay Exhibition Centre, Mumbai, the organizers said in a press release.

Spread over 1,50,000 sq. metres, with expected participation from 93 countries and strength of about 1000 exhibitors from across the globe in 17 chapters spanning the textile segment from raw material to finished products, India ITME 2016 is the focal event for the textile and textile engineering industry in India and in the neighboring region.

The global textile machinery market is witnessing tremendous growth buoyed by growing demand of textile and apparel market. The major manufacturers of textile machinery are Germany, Italy, Switzerland, France and now China. One of the major trends in the global textile machinery market is the growing number of technological innovations.

In India, the textile machinery industry witnessed a growth of 8-10 per cent to Rs 22,000 crore in 2014 from Rs 20,000 crore in 2013. The size of India's textile machinery industry is poised to double to Rs 45,000 crore in the next 7 years from the present Rs 22,000 crore in light of new projects and emphasis on setting up textile parks. The textile machinery manufacturing section is one of the important segments of the machinery manufacturing industry in India. This industry is nearly 60 years old and has more than 1000 machinery and component manufacturing units. Nearly 300 units produce complete machinery and the remaining produces various textile machinery components.

But the domestic textile engineering industry is unable to fulfill the industry demand and a large volume of textile machinery is sourced from European countries, which is relatively costly. For textile machinery manufacturers from Switzerland, Germany, Belgium, Italy and Spain, India remains the most important market with the export worth millions of dollars.

According to the release, India has the potential to become manufacturing hub in the textile machinery, with abundance of skilled labour, low cost and natural resources available, provided sufficient focus is given on research and development in order to ensure modern and innovative technologies are developed in our country. Today the need of our country is skill development, research activity, new investments and new market development. India ITME Society, a 36 year old apex non-profit industry body has continuously strived through "ITME Series" to facilitate and push towards these goals. From 1980 onwards to ensure flow of latest technology and attract customized product launches for Indian market, the Society has been organizing this once in 4 years mega event.