China decides to release part of cotton reserves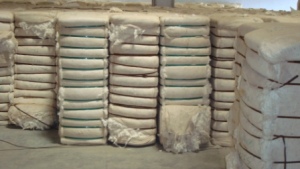 The Government of China has eventually decided to release some portion of cotton from its national reserves stocked last year, according to the China Cotton Association.
The Association said the Government would release a part of cotton stockpiled in warehouses in order to meet the demand of domestic textile enterprises.
For some time now, cotton prices in Chinese markets have been more than those prevailing in global markets, mainly owing to China's purchase and storage policy, along with restricted import quotas.
Although the exact quantity of release is not known, the Government is likely to start releasing some part of its cotton reserves beginning September 3, 2012 at bottom price of 18,500 Yuan/ton, which would be slightly lower than current market price.
Fibre2fashion News Desk - China