Netherlands to impart skills to Faisalabad textile makers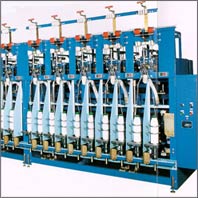 Textile producers in Faisalabad, called the Manchester of Pakistan, will soon be imparted some skill enhancement training by the Netherlands, Mr. Gajus Scheltema, Netherlands ambassador to Pakistan, has said.
The ambassador said a programme for upgrading technology in the Faisalabad's textile sector would also be undertaken.
However, he stressed that Pakistan Government should prioritize solving the energy crisis. He also called on entrepreneurs to invest in Pakistan's energy sector.
The ambassador promised that he would promote invest from Dutch companies in Pakistan's energy sector.
The Netherlands would also expand a biogas project in Punjab province.
Fibre2fashion News Desk - India