Nigerian govt must support cotton farming: Fashion Expert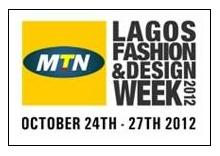 Omoyele Akerele, founder of the Lagos Fashion and Design Week (LFDW), has said that the Nigerian Government should support the farmers in cotton production. She said this while briefing a press conference held to announce the beginning of the second edition of LFDW at Lagos.
According to Ms. Akerele, an increase in cotton production will create more employment opportunities and generate additional income to cotton growers in the country. She added that it will also help the Nigerian designers to experiment more with the local fabric and it will help Nigeria to become the centre of fashion.
She mentioned that the aim of the LFDW is to make the nation globally recognized for fashion and design. She said 33 designers are showcasing their spring/summer collections at this year's event.
The ongoing LFDW is a premiere fashion event in Nigeria, where designers get an opportunity to present their collections and find more business opportunities.
Fibre2fashion News Desk - India