Energizer declares Q4'FY14 dividend of $0.50/share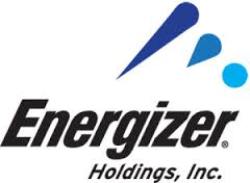 Energizer Holdings, Inc. announced that its Board of Directors has declared a dividend for the fourth quarter of its fiscal 2014 of $0.50 per share of Common Stock, payable on September 10, 2014 to all shareholders of record as of the close of business on August 20, 2014.
Energizer Holdings, Inc., headquartered in St. Louis, Missouri, is a consumer goods company operating globally in the broad categories of personal care and household products. Energizer's Personal Care Division offers a diversified range of consumer products in the wet shave, skin care, feminine care and infant care categories.
Our portfolio includes well established brand names such as Schick and Wilkinson Sword men's and women's shaving systems and disposables; Edge and Skintimate shave preparations; Playtex tampons, gloves and infant feeding products; Banana Boat and Hawaiian Tropic sun care products and Wet Ones moist wipes. Energizer's Household Products Division offers consumers the broadest range of portable power solutions, anchored by our universally recognized Energizer and Eveready brands.
Energizer Holdings