Over 500 textile investors to meet in Karnataka's Yadgir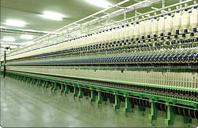 More than 500 investors from various parts of the country are expected to gather at a meeting on August 30, aimed at attracting investments in the upcoming textiles park in Yadgir district of Karnataka state.
The government has acquired around 3,300 acres of land in the Yadgir district, of which about 1,000 acres will be used for setting up the textiles park. Farmers were paid a maximum compensation of Rs. 750,000 per acre for acquisition of the land by the Karnataka Industrial Areas Development Board (KIADB).
The construction of the textiles park, in the most backward region of the state, is likely to improve condition of cotton growers and weavers residing in the adjacent Raichur district as well.
Fibre2fashion News Desk - India