Biederlack shows blankets featuring Amicor at Heimtextil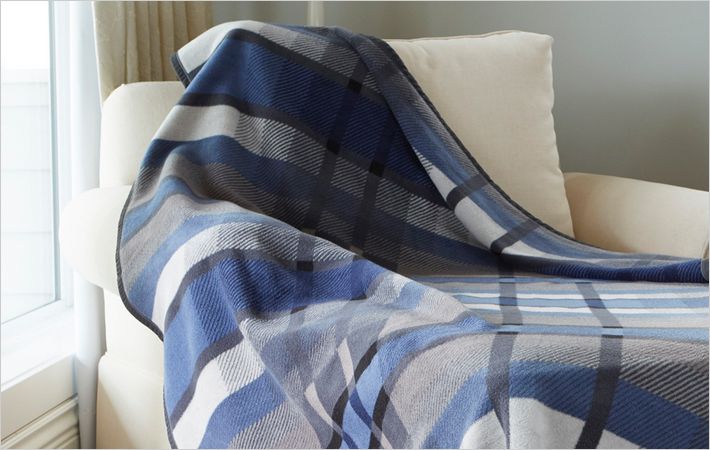 AMICORTM, an intelligent anti-microbial fibre with built-in Sanitized hygiene function was on display at Heimtextil, 2015 with launch of ANTI-ALLERGY BLANKETS from a highly renowned blanket manufacturer Biederlack, Germany. Organized by Messe Frankfurt Group, Heimtextil (Frankfurt) is the largest international trade fair for home and contract textiles. It is also a renowned platform for manufacturers, traders and designers from around the world to display innovative premier textile products.This year AMICORTM was displayed by Biederlack, a syndicate with market presence & expertise of 125 years in the blankets industry. Known for manufacturing high-quality, chic lifestyle blanketsBiederlack is a global leader in the lifestyle blankets segment.

The company decided to launch specialty AMICORTM range anti-allergy blankets at the expo. AMICORTM being fully complaint to BPR norms is one of the most trusted fibre brands in the industry and is known for itsdurability due to the innovative built-in freshness lock technology.

AMICORTM uses the "Late Injection Technology" wherein the functional additives are incorporated into the fibre structure making it one of the most durable & long-lasting anti-allergyhygiene solution available in the market. Tests have shown that AMICORTM fibres retain the anti-microbial performance even after 100 washing cycles. This is roughly equivalent to the expected life of most fabrics/blankets.

Biederlack with launch of AMICORTM blankets has followed its culture of 'Innovation as a Tradition' moving a step further to provide consumers with a product promising fresh &healthy sleep environment.The launchalso strengthens AMICORTM range of anti-allergy bed & bedding products available globally, completing the "AMICORTM Sleep Protection Family". The product received noticeable response at the fair paving the path for new avenues of AMICORTMbusiness. With each new product and market development program, AMICORTMcontinues to discover more opportunities in diverse end-uses and applications such as carpets to daily use apparels such as jeans. AMICORTM is certified by the British Allergy Foundation, Oekotex100 and REACH association and is marketed by Thai Acrylic Fibre Co., Ltd.


Thai Acrylic Fibre Co. Ltd.